MARCH 16, 2021
Vettel not panicking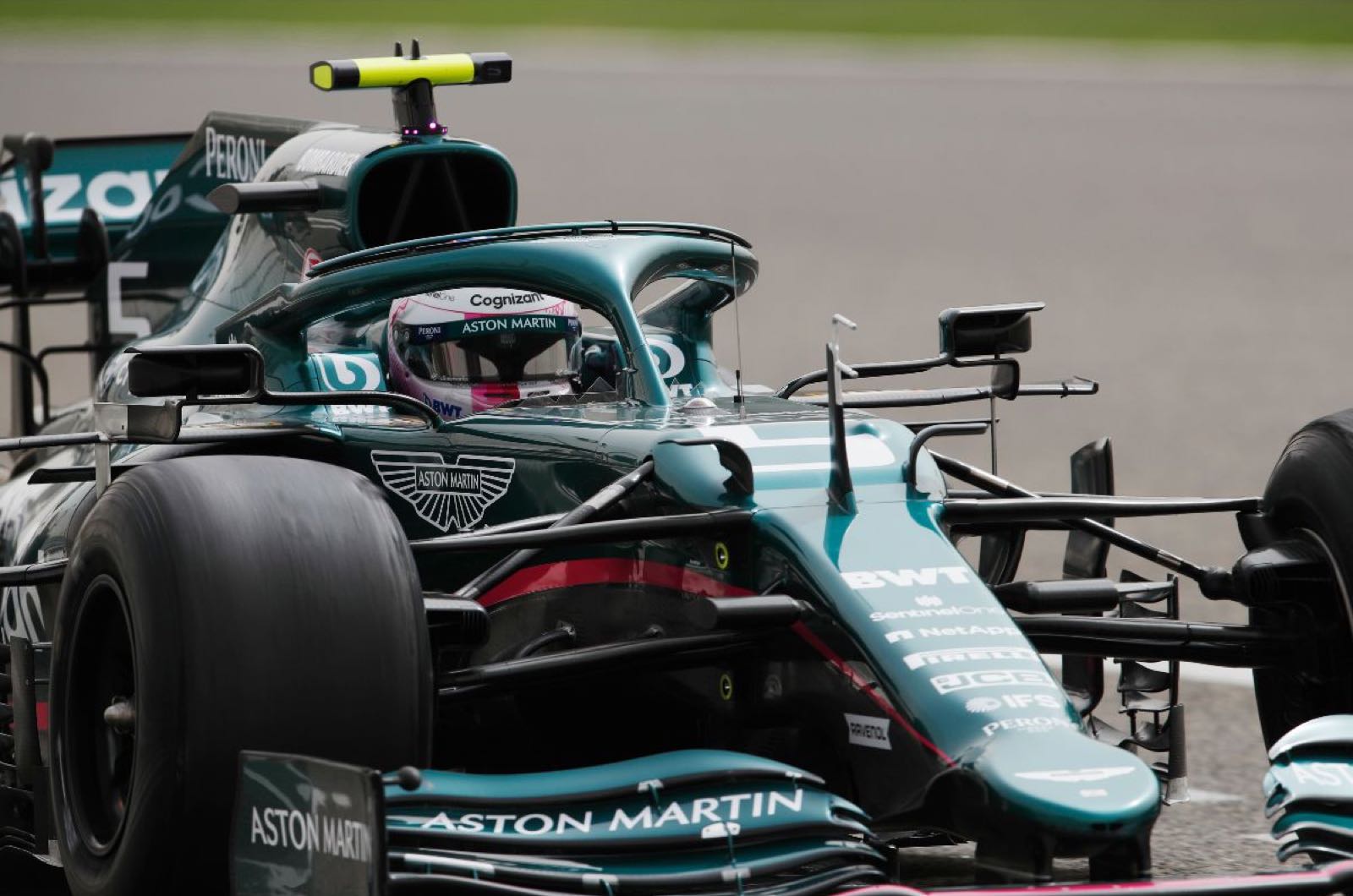 © Aston Martin Racing
Sebastian Vettel left the pre-season test in Bahrain with the slowest lap time of all 20 race drivers that run in the desert island, as well as with the lowest number of laps achieved by those that will be taking part in the 2021 Formula One World Championship. A new experience for the four-times World Champion, who managed only 177 laps in the course of his thee half days of running, with a best time of 1m33,742s, almost four seconds off Max Verstappen's pace setting time.
Gearbox and Power Unit issues kept Vettel in the garage for many hours, on Friday and Saturday, before an electrical issue in the Mercedes Power Unit brought his final afternoon of running to an early end. The German admitted the situation was not ideal, but quickly added that, "I'm not too preoccupied, maybe it is the age, maybe the experience. Probably, in this situation ten years ago, I would slightly panic but, then again, if I were to panic now would it help. Probably not."
With a good chunk of the technical issues that affected the new Aston Martin AMR21 coming from parts supplied by Mercedes, the former Ferrari driver denied the technical partnership was not working for his new team: "I don't quite agree. It's in our car. It's true that the Power Unit is the Mercedes Power Unit and it's true the gearbox is supplied by Mercedes, but it's still installed into our car, so there's a lot of components that mixed at some stage. I don't know right now where the source of the last problem we had, where exactly it was, so we need to get to the bottom of it. Ultimately, it will be more on one side or the other side, but it doesn't matter. It needs to be fixed and addressed. Like I said to you, we will work together because whatever you acquire from outside you still need to put in our car and make it work."
In any case, Vettel had no trouble admitting he'll go into the early races of the season way behind what would have been an ideal preparation: "The cars have been changed quite a lot – even if they look like minor changes, they make quite a big difference on the cars. I think in the first races will be important to get into a groove properly, to get to understand the car, learning the set-up, which direction to take, to make it work. We didn't get a lot of that stuff done, but it is what it is, Overall, I'm positive, it's probably impossible to say because we didn't conclude all the running to compare in terms of performance with others. But it looks to be very tight, so I hope we'll be in the mix and then we'll have some fun."
Vettel then concluded that, "I'm still playing around, trying lots of stuff; some stuff works ,some other stuff doesn't, some things require breaking a habit. It's clear, I've been in the same car for six years and then you change. That's part of the game and it's also exciting, so there are lots of new things for me to learn, see how people work, the approach, understanding set-up and so on so it's been really productive for me and really useful. New people to get to know, struggling with the names but I'm getting there. What's important is to make progress every time we get in the car and that has certainly been the case."
Other stories for MARCH 16, 2021