OCTOBER 11, 2020
New parts have made McLaren slower says Sainz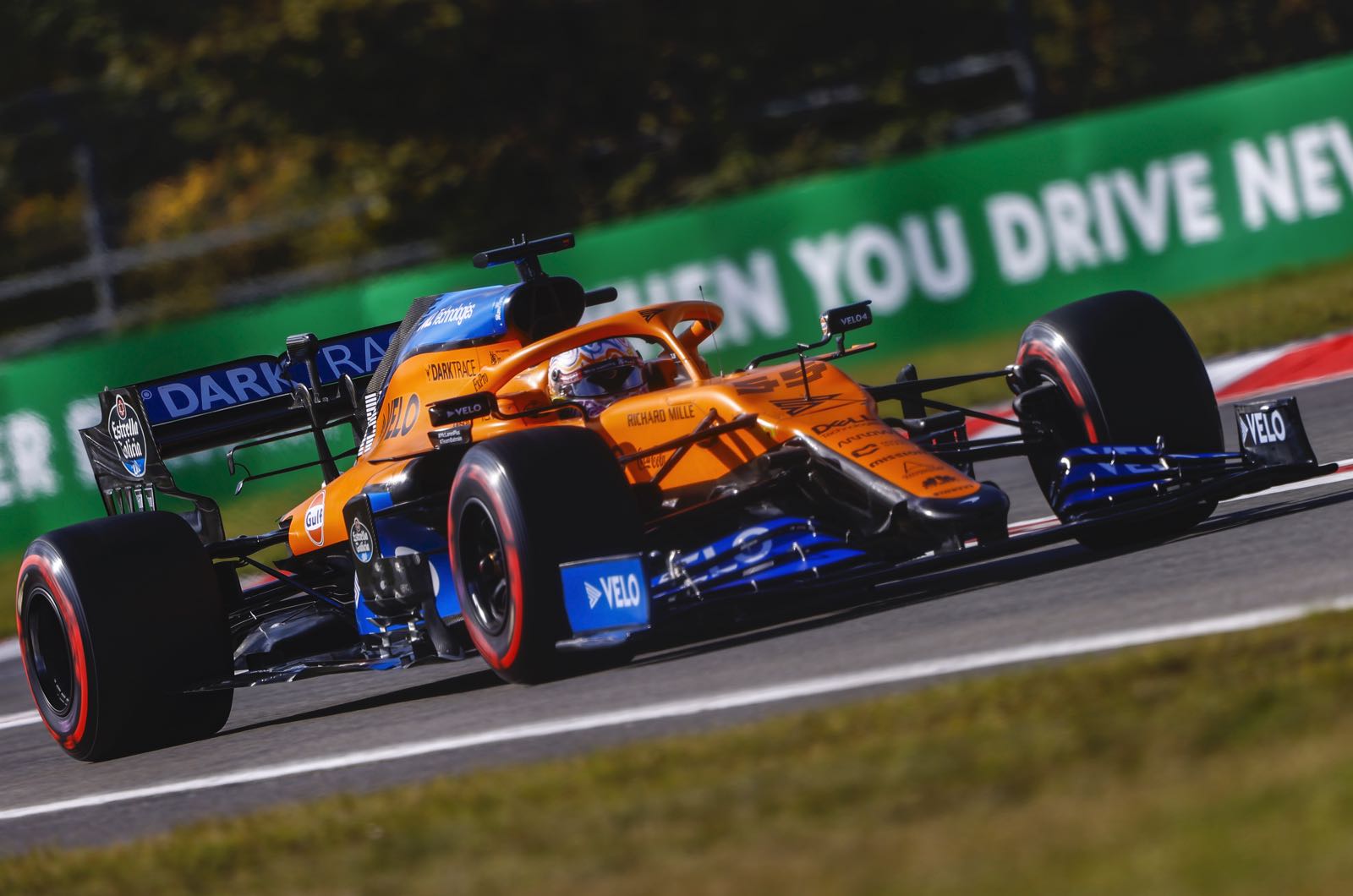 © McLaren
Carlos Sainz is concerned that McLaren's direction of development may be faltering.
Recently, the British team debuted a Mercedes-like front nose, and more parts of that 2021 package were added to the orange car at the Nurburgring.
"As there was no practice here for Saturday I used everything that is new and Lando (Norris) used most of everything old. And it cost me. The truth is that it cost me a lot," Sainz told Movistar.
"I don't really know what to say," the Spaniard added. "Normally, when you put new things on the car, you hope to at least go a little faster than your teammate.
"But as we saw with Lando in Russia, the new parts also cost him a bit. So it's something we need to analyse carefully."
(GMM)
Other stories for OCTOBER 11, 2020