MARCH 8, 2023
Tsunoda must prove himself in 2023 says Marko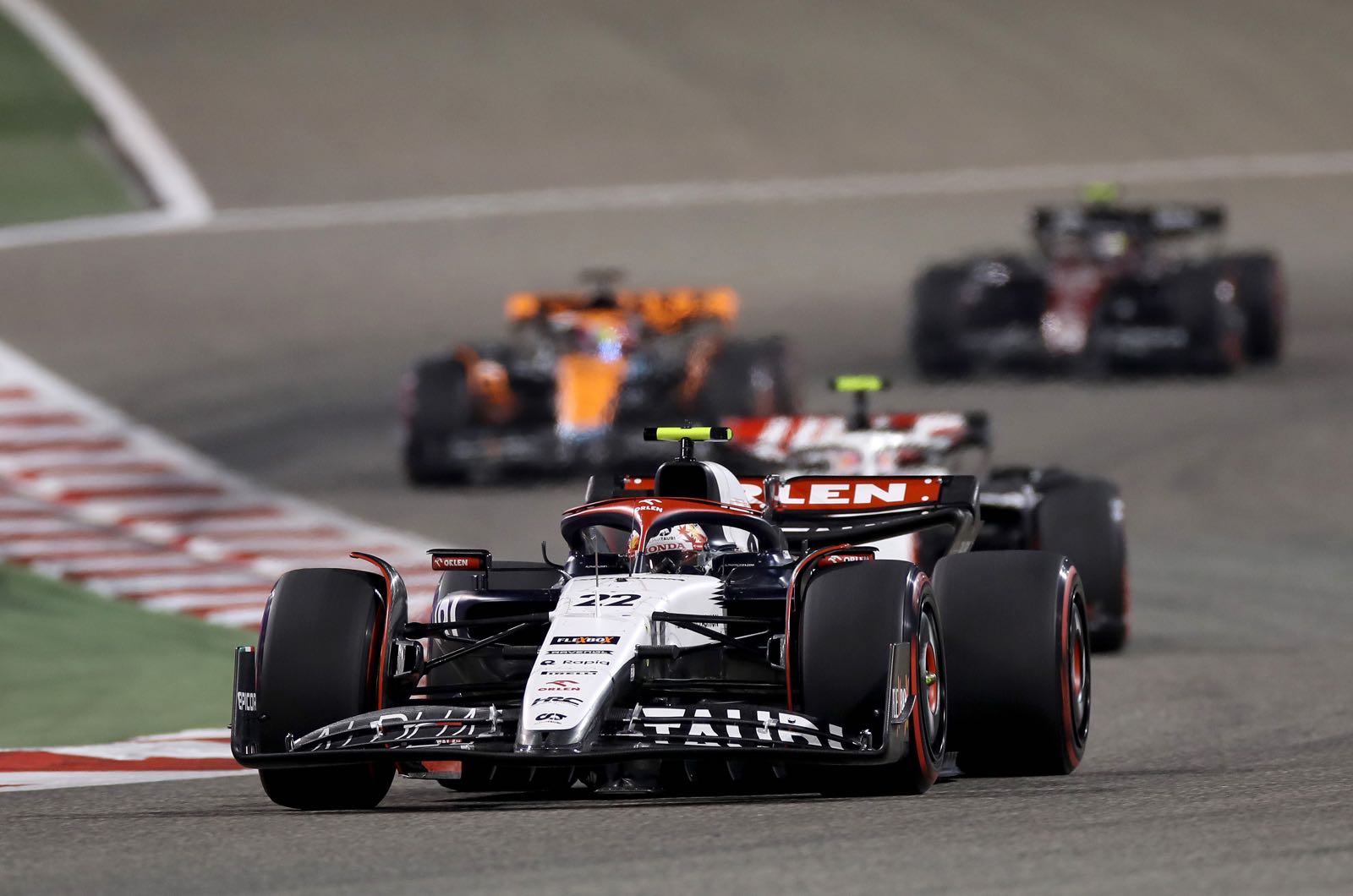 © Red Bull
Alpha Tauri's current drivers are on notice to perform or risk their place in Formula 1.
2023 is 22-year-old Japanese Tsunoda's third successive season in F1 with Red Bull's junior team.
When asked if he has to prove himself this year, Red Bull top official Dr Helmut Marko answered: "Yes, he must.
"But that also applies to Nyck de Vries," he said, referring to the 28-year-old Dutch rookie who finished three places behind Tsunoda in P14 in Bahrain.
"It's his first season, but he's gained a lot of experience in other series and was a test driver. It's a crucial season for both of them if they want to stay in Formula 1," Marko insisted.
As for Red Bull's other drivers in F1, Max Verstappen is obviously safe and secure - with a long contract through 2028.
Red Bull Racing teammate Sergio Perez, meanwhile, secured a new two-year deal last season.
"Max is a nightmare for his competitors, I've said that several times," Mathias Lauda, the son of late F1 legend Niki Lauda, told Servus TV.
"I think Max and Perez get along very well, but if I were Perez I would just try to be the best number 2 in the world.
"He has to accept that Max is just better. It's like Rubens Barrichello and Michael Schumacher - he just has to admit it."
However, in the eyes of much of the F1 world and perhaps also Marko's, Perez is in effect already the clear number 1.
When asked what Perez has to do to keep Red Bull happy, Marko told Kleine Zeitung newspaper: "One and two in the championship. That's our target and our goal because we haven't achieved that yet.
"Checo has matured and you have to give him credit for not cracking after two years at Max's side. He knows exactly where he is and what he needs to do to look his best."
Other stories for MARCH 8, 2023