MARCH 8, 2023
2023 not destined to be boring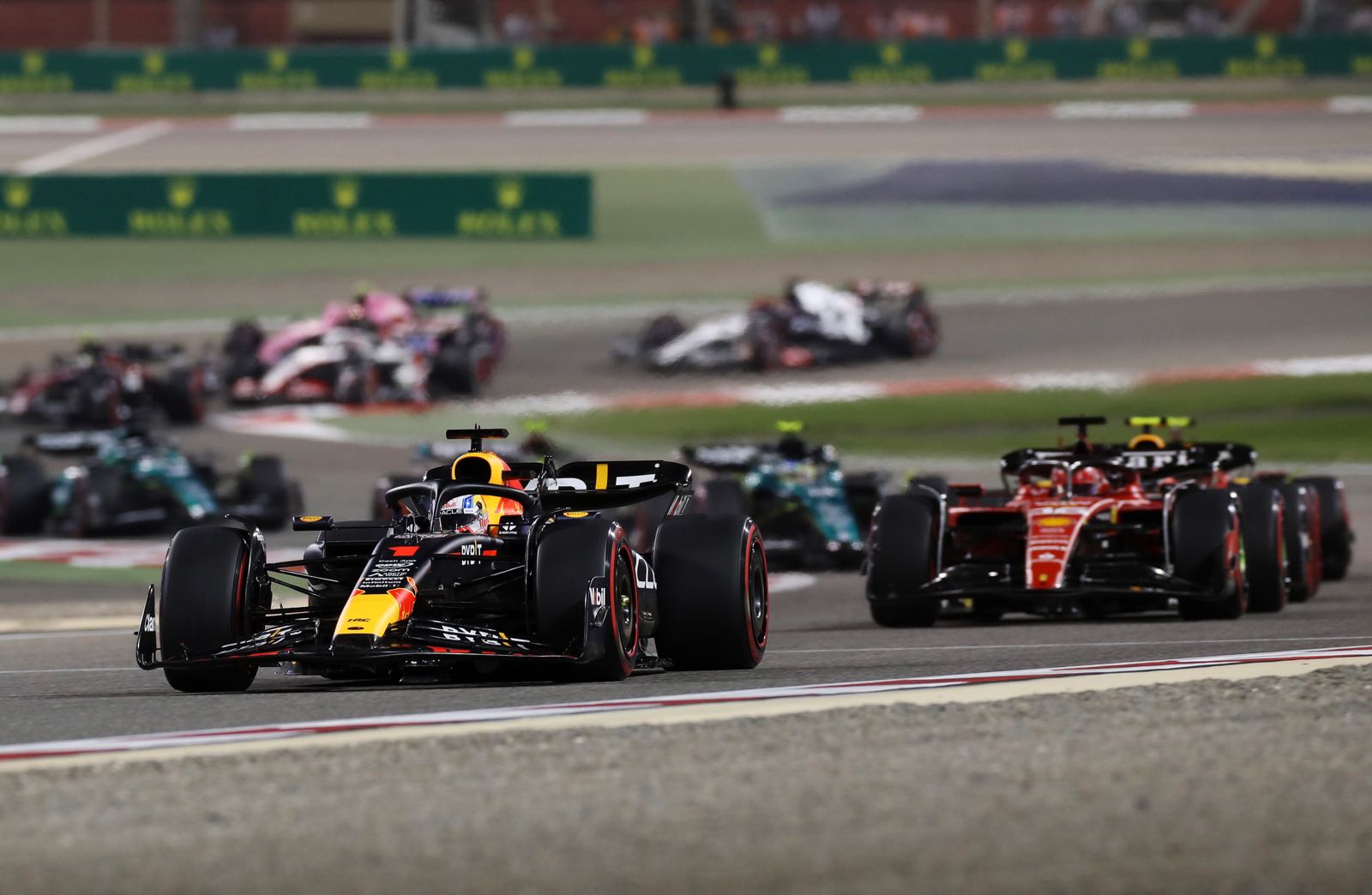 © Red Bull
Although Red Bull looked utterly unbeatable in Bahrain, the next race in Jeddah could be a different story.
"I believe they will win every race this year," a pessimistic Mercedes team boss Toto Wolff told Osterreich newspaper.
But not everybody thinks that.
"The race was very boring because of course we want to see everyone fighting for positions," F1 legend Alain Prost told Bild newspaper.
"Red Bull is very good, but we will only see on the next track whether they really are that good."
Dr Helmut Marko, the top Red Bull official, agrees that Bahrain is "not very meaningful" in terms of being a circuit that is representative of more general pace.
"The asphalt is so rough so the tyre wear is higher than elsewhere," he told Kleine Zeitung newspaper.
"You will be able to tell what it really looks like after three or four races."
Indeed, Ferrari suffered from extreme tyre degradation in Bahrain whilst looking fairly competitive against Red Bull in qualifying.
"I told the team before the test and also after the race - this world championship will not be won or lost in Bahrain," team boss Frederic Vasseur insists.
"Bahrain is extreme with the asphalt and the many acceleration zones."
And so, unlike Mercedes, the Maranello-based team is sticking with the basic 'concept' of its 2023 car.
"It's not a question of the concept, it's a question of the setup," Vasseur said.
"I've never seen in my whole career a car that is only fast for one lap and not in the race. So I'm convinced it's a matter of the setup and some choices we've made on the car."
Ferrari deliberately shifted the balance over the winter so that the new car is faster in a straight line - but so far that has compromised the corners.
"On the straights, our car is very fast. This is the strong point," Ferrari ambassador Marc Gene said.
"So I think it's very important for our team to succeed in Saudi Arabia, where our car must be capable of excellent speed. I believe it will be," the Spaniard added.
Championship leader Max Verstappen agrees that Jeddah should be much better for Ferrari.
"Well, you have a lot more straights, fast corners, and a lot less degradation," said the Dutchman. "And I think in Bahrain we were particularly good on the deg.
"We've only really driven these cars in Bahrain so we just have to wait and see."
Dr Marko, therefore, is not expecting fellow Austrian Wolff's prediction of a Red Bull victory-fest in 2023 to be correct.
"I don't mind if it's a boring year," he smiled, "but I don't think it will be."
(GMM)
Other stories for MARCH 8, 2023