OCTOBER 10, 2016
Red Bull blocked Renault move for Sainz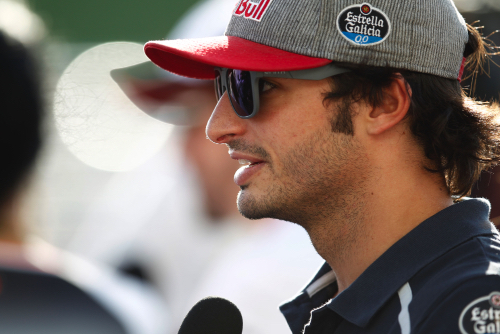 © Active Pictures
Red Bull blocked Carlos Sainz's move to Renault for 2017, according to the Spanish driver's well-known father.
Sainz senior, a world rally champion, appeared on Spanish radio Onda Cero and confirmed reports that his 22-year-old son wanted to accept an offer from the Renault works team.
"He was very close to leaving (Toro Rosso) because the offer was really interesting and he was interested, especially in the three years (contract)," Sainz snr said.
"But in the end Red Bull did not let him go; they wanted one more year," he added.
"The coming season can be a good year for Red Bull and they want to have someone (available) in case something happens, and they prefer that it is Carlos.
"So on one side that is good and on the other side it is not," said Sainz snr.
Sainz jr is firmly under contract to Red Bull for 2017, who want the young Spaniard to remain at the secondary team Toro Rosso.
Sainz's father continued: "Hopefully in the future he will take the step of going to a more competitive team and he can fight a little higher up.
"Next year should be the last year for Carlos at Toro Rosso," he said. "The normal thing is to move then to another team, because no one has been there (at Toro Rosso) for four years in a row.
"I think joining a team like Renault is an important step but hopefully in the future something like that will happen," said Sainz snr.
He also indicated that Sainz jr is likely to have to leave the Red Bull family in order to get his chance further up the grid.
"Red Bull (Racing) has young drivers confirmed for the next three years and so the future there is a little difficult," he said. "Unless one of them is upset and leaves, it will be difficult to make the jump to Red Bull."
(GMM)
Other stories for OCTOBER 10, 2016