AUGUST 31, 2019
Gasly - I am fast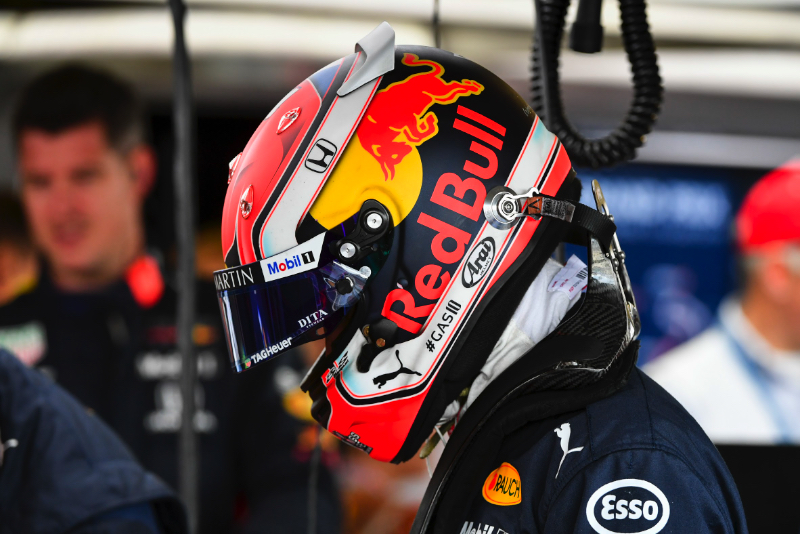 © RV Press
By Dan Knutson in Spa-Francorchamps
While Alex Albon was enjoying stepping from a Toro Rosso up to a Red Bull, Pierre Gasly was experiencing things the other way around as he stepped back from a Red Bull to a Toro Rosso.
"I would say this way is a bit harder to go from a car with a bit more potential where you can attack a bit more to something which has a bit less grip," Gasly said after the first day of practice for the Belgian Grand Prix, "but it's my job to extract the maximum from it.
"I think today we didn't have the Spec 4 (power unit) in the car. I was running a lower spec, pretty happy with what we managed, but we have to find some more pace as we were not so competitive compared to (teammate) Dani (Kvyat)."
What sort of mood was Gasly in?
"I think everyone kind of expects me to be unhappy," he said, "but in the end it's a decision that has been taken already two weeks ago, and that's the decision, their decision, now it's up to me in the nine coming races to do the best job I can with the car I'm given.
"That's the only thing I have in mind. I know I'm fast. I've been fast in every series I've competed in; I was fast with this team last year. I'm still improving as a driver, race after race but that's the only thing I need to focus on now is my job and give the best I can with this team."
Is his confidence coming back?
"I think my confidence has been always okay as a driver," he replied. "I know I'm fast; I know the things I need to work on; I know my strengths; I know the areas where I need to improve, but I'm confident I can deliver strong results for Toro Rosso."
Toro Rosso team principal Franz Tost also voiced his support for Gasly.
"I hope it's not a disappointment (for him) to return to Toro Rosso," Tost said. "He is welcome with us. It was only a short time he was not with us. He came to my office, I said to him: 'Ah, it looks like you were here yesterday,'
"We have a really good relationship together, also between the engineers and if we provide him with a good car, Pierre will be back soon, I am convinced about this."
Other stories for AUGUST 31, 2019