JANUARY 6, 2021
Bahrain pushes to get pre-season test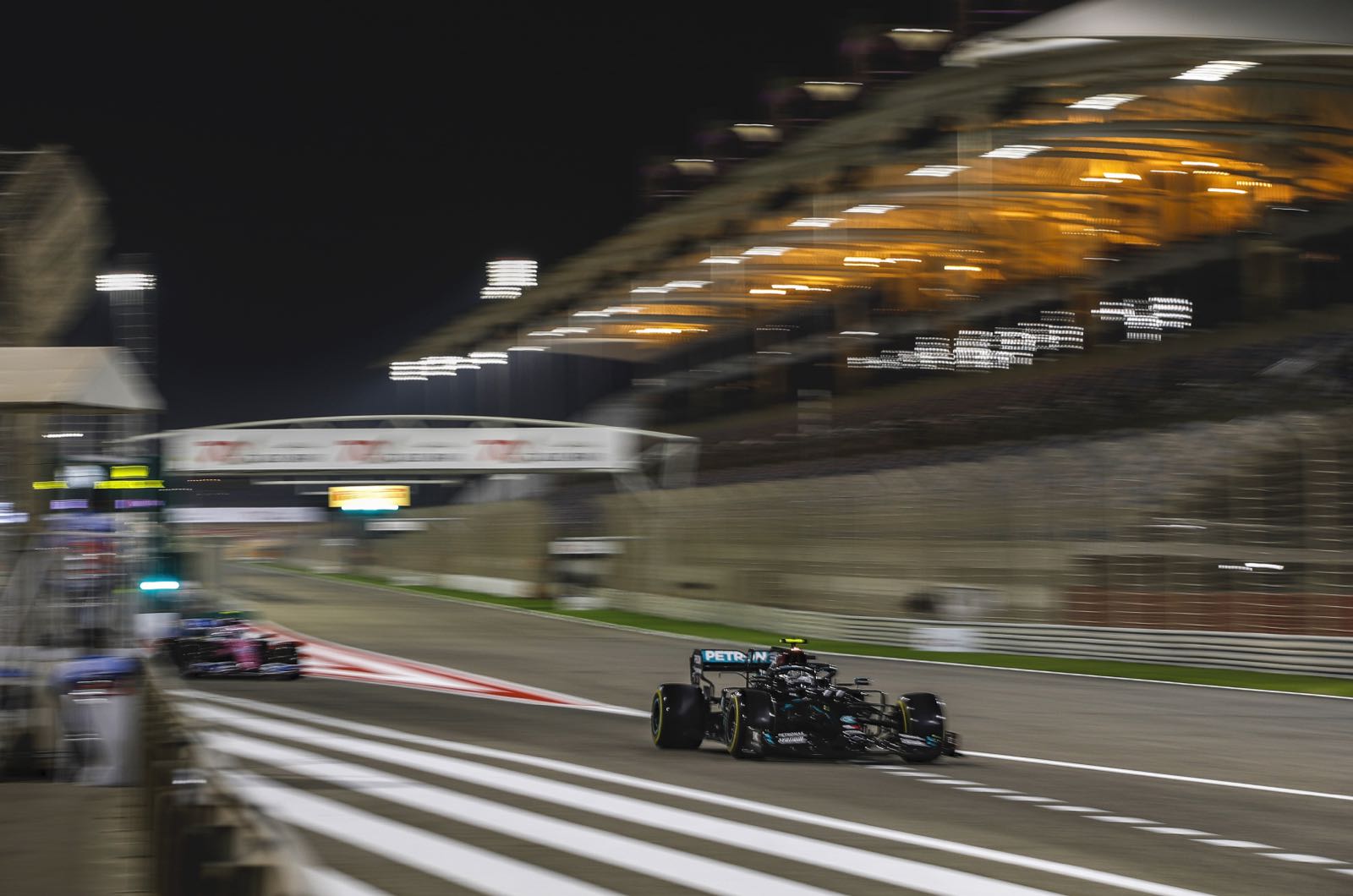 © Mercedes-Benz Grand Prix Ltd.
Bahrain International Circuit looks set to be, again, the biggest beneficiary of the current pandemic, after being able to host back-to-back Grand Prix, in two different layouts, at the end of the 2020 Formula One World Championship. With the Australian Grand Prix' position in the 2021 calendar in jeopardy, as we wrote yesterday, Bahrain looks set to get the new season opening round without having to pay the extra fee Melbourne has agreed to right from the start of 1996.
But the promoters from the small Arabic island are now pushing to gain even further exposure for their track, with a bid to host the only pre-season test session, which had been scheduled to take place in Barcelona's Circuit de Catalunya from March 3rd to the 5th. The teams had voted against doing this three-day test in Bahrain, because they need to get all their material back to the factory as soon as the running is over, to prepare them for the first couple of races and that would involve losing almost one day to get them back from the Gulf state, while from Barcelona they can get the cars into the factory by the next morning.
Now, though, with Bahrain inheriting the slot for the first race of the 2021 Formula One World Championship, it makes sense to have that test there, and then keep the race team in the country, to prepare the cars for the first race of the season, as then there will be a two weeks gap before the second race, expected to be held in China. At the moment the tentative plan is for the test to be held between March 12th and 14th, but that contravenes the regulations, that state the final day of testing has to be finished 14 days before the start of the first Free Practice Session of the first Grand Prix and that would mean ending the test on the 12th.
The problem is Formula 2 is currently scheduled to have its own test in Bahrain from March 9th to 11th, so either the two categories swap testing dates to keep Formula One within its own rules or the teams will have to unanimously vote for an amendment to this year's regulations, to allow testing to end just 12 days before the start of the first Grand Prix of the season.
Other stories for JANUARY 6, 2021