SEPTEMBER 18, 2023
Alpine-bound Schumacher can keep F1 reserve seat says Wolff
Mick Schumacher can keep his reserve seat at Mercedes even if he signs up with Alpine, according to Toto Wolff.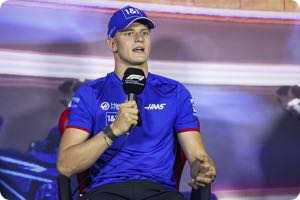 As Mercedes boss, Wolff kept Schumacher's Formula 1 career alive this year after he was dumped for poor performance by Haas.
The German, 24, had hoped to return to the grid for 2024, but with most doors closed at the F1 teams, reports suggest Schumacher is in talks with Alpine.
As well as having its Enstone-based F1 team, Renault-owned Alpine will race at Le Mans and in the world endurance championship next year in the top Hypercar category.
But even if Schumacher does sign with Alpine, Wolff says the son of F1 legend Michael Schumacher will remain welcome at Mercedes.
Mick has a place here as a reserve driver - he is part of the family, he told Bild newspaper. We hope he stays in the role with us and we'll give him time in the car.
At the same time, Wolff acknowledged Schumacher's supposed talks with Alpine.
If he can get a seat with another manufacturer in WEC, in sportscars or somewhere else, he will always have this home base here, the Austrian said.
Whatever program he does on the side, he can stay with us as a reserve driver if it is also possible from the other side, Wolff added.
Schumacher was spotted visiting Alpine's hospitality terrace over the Singapore race weekend, but he may have just been hanging out with his friend Jack Doohan.
Michael Schumacher named his son after Alpine reserve driver Jack Doohan's famous father, multiple motorcycle world champion Mick Doohan - a long-time friend of Michael's.
(GMM)