SEPTEMBER 18, 2023
Alpha Tauri driver talks in full swing
"Discussions" about Alpha Tauri's full-time driver lineup for 2024 are currently "in full swing".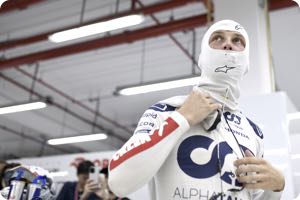 That's what the Red Bull-owned team's new CEO Peter Bayer said in Singapore, as rookie Liam Lawson continues to impress in the injured Daniel Ricciardo's car.
The latest rumblings suggest that New Zealander Lawson, 21, has been so impressive since stepping into Ricciardo's cockpit at Zandvoort that Yuki Tsunoda is likely to be shuffled into the Red Bull reserve role next year.
Lawson scored two points in Singapore on Sunday, meaning he is now just a single point behind full-time team racer Tsunoda in the drivers' standings.
Ricciardo is yet to score a point at all.
But when asked if he has done enough to be told he will be staying put for 2024, Lawson said on Sunday: There's nothing at this stage.
Still, he has clearly impressed the decision-makers at Red Bull and Alpha Tauri.
I was thinking 'his car is twice as wide as the others', Bayer enthused after Lawson fended off challenges from behind.
Liam never lost his cool. He looked like a seasoned professional. He fought like a lion.
Red Bull team boss Christian Horner agreed: That was his third race, on a track he's never seen before. He's finishing in the points. Very impressive.
Also tellingly, Lawson was actually self-critical.
I have to work on my starts, he said. It was the second time in a row where I basically lost two positions straight away.
But he insisted that he doesn't know if he will be retained for 2024.
I honestly have no idea, said Lawson. It's definitely difficult to get a full-time cockpit in this sport.
He currently races full-time in Japan's Super Formula series but says his eye has always been on F1.
I was already promoting myself before I was in Formula 1, Lawson smiled. "But now that I've been given this chance, I want to make the most of it.
I have this window of time now and I just want to make sure I have given everything I could in the time I have.
Most insiders agree that Ricciardo-Lawson is looking like the likely Alpha Tauri lineup for 2024.
The discussions are in full swing, CEO Peter Bayer admitted to Servus TV.
Liam has done what he needed to do and we'll see now who will be in the car next year in the next few days. But Daniel will definitely be getting back in his car back in his car and Liam wants to finish the Super Formula season in Japan.
(GMM)