AUGUST 27, 2016
Vandoorne waiting for quick Button decision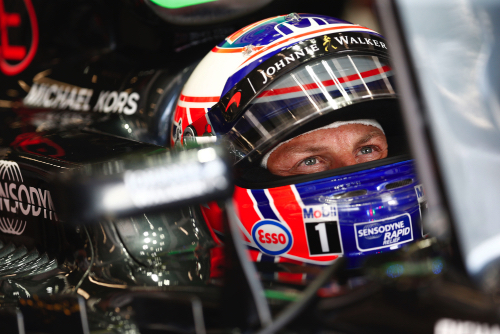 © Active Pictures
Stoffel Vandoorne is waiting for the situation between McLaren and Jenson Button to unfold before he presses ahead with his 2017 plans.
The young Belgian is pushing to make his debut next year for the Honda-powered team, but McLaren and Button are yet to announce if they are sticking together for an eighth consecutive season next year.
"I don't know what is happening on his (Button's) side," Vandoorne said at Spa.
"I just try to focus mostly on myself," he told the Belgian broadcaster Sporza. "I don't have any problems with Jenson anyway."
However, Vandoorne and McLaren seem destined to unite for 2017, with the team having warned off rival suitors and the 24-year-old making plain his preference to drive for Woking.
"Everything looks pretty positive," he said. "Hopefully there is a quick decision from McLaren. Because I have different opportunities.
"McLaren is the best choice, especially for the long term. They have invested a lot in my career to prepare me for formula one. But if it fails for some reason, I am convinced that there are opportunities in other teams."
Vandoorne also thinks McLaren is a good choice for competitive reasons for 2017.
"The performance is not exactly what we want now," he said, "but for the future it looks good. There are good chances that with the new rules for 2017, the team will be competitive."
Vandoorne also said he is looking forward to the 2017 rules more generally.
"It's a major step forward," he said. "The feeling in the car will be very different, as we are already seeing in the simulations. Whether it makes the races more attractive remains to be seen."
(GMM)
Other stories for AUGUST 27, 2016