AUGUST 27, 2016
Paddock split over Hamilton penalty recovery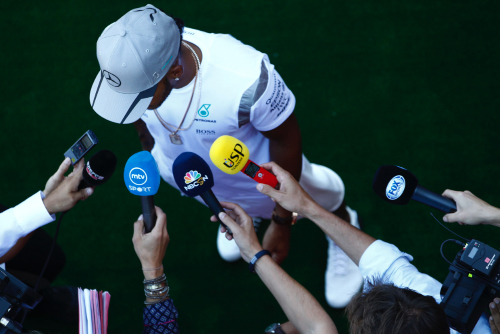 © Active Pictures
The F1 paddock is split over whether Lewis Hamilton can bounce back from his grid penalties to finish on the podium at Spa on Sunday.
The world champion's points lead is under threat as he takes multiple penalties for fitting new components during the Belgian grand prix weekend.
Hamilton can expect to start last, and many have slammed F1's penalty system under the long-life engine components rules.
Kevin Eason, writing in the Times, called the rules "absurd", and former F1 driver David Coulthard agrees that the penalties remove "the intensity between Lewis and Nico Rosberg we had going into the break".
Coulthard also doubts Hamilton can rise all the way to the podium in the race.
"I expect Lewis to come forward but I don't think it will be as easy as might be considered for this track," he told the Telegraph.
"There are a lot of quick cars in a straight line and we have seen before Mercedes are not brilliant in traffic. He should get in the points but I'll be amazed if he gets near the podium unless there's some special event."
But Hamilton's former McLaren teammate Jenson Button thinks Hamilton will do slightly better than that.
"He's going to finish fourth at worst," Button is quoted by the Daily Mail. "He may even do better than that. It's not exactly a bad weekend considering his teammate finished fourth at the last race."
And veteran pundit and former driver John Watson is willing to go even a step further than that in predicting a great recovery from Hamilton.
"I would never discount the possibility of Lewis winning the grand prix," he said. "If conditions are changeable anything is possible."
But even Rosberg's run to the chequered flag may be compromised, given the form of Red Bull and particularly local hero Max Verstappen in practice.
"I don't know what's going on with Mercedes," he told De Telegraaf newspaper, "but this was not qualifying or the race. We will have to work hard for a dream victory."
(GMM)
Other stories for AUGUST 27, 2016