JULY 28, 2017
Sauber eyes upgrade to 2018 Ferrari engine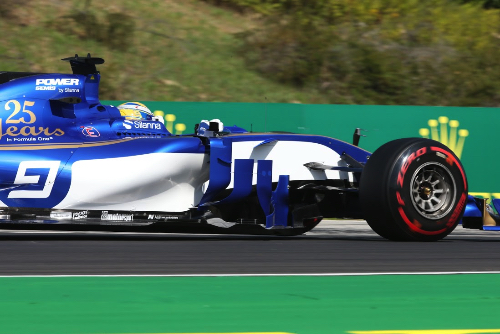 © RV Press
Sauber looks set to stick with Ferrari power for 2018.
Following a period of speculation, the Swiss team's new boss Frederic Vasseur confirmed in Hungary that he has called off the planned customer engine deal with Honda.
It is former Renault chief Vasseur's first race in Sauber colours.
"He has some really good ideas about how to structure the team for the future," said driver Marcus Ericsson, who is closely linked with Sauber's owners.
In a statement, Vasseur said the 2018 Honda deal has been called off for "strategic reasons".
"We came to the point where it was better for both sides to end the negotiations," the Frenchman later told reporters. "We did it very honestly and with respect to Honda."
And Honda's Masashi Yamamoto told Blick newspaper: "We wanted to be with Sauber in 2018, but after discussions with management, we agreed to end the project because of different views of the future."
Currently, Sauber is struggling for performance with the year-old customer Ferrari engine.
Staying with Ferrari in 2018 would be the simplest solution for Sauber, especially as Mercedes and Renault already have several customers apiece.
"Yes, there are FIA regulations but it's still our task to choose our supplier of engines. Don't worry, this will be done soon," Vasseur said.
As for why Honda is out of the running, he explained: "We have a very difficult situation in terms of performance, and we do not know what will happen with Honda's contract with McLaren, which also complicates our situation."
Vasseur said a decision this weekend is possible.
It is believed the talks with Ferrari are about upgrading the customer deal so that Sauber receives the 2018 engine next year.
"This season has been difficult for the team and having last year's engine makes it more difficult," Vasseur admitted.
"When you start a season with last year's engine, it's very difficult to motivate everyone."
(GMM)
Other stories for JULY 28, 2017