JULY 28, 2017
Kvyat hints Toro Rosso decision imminent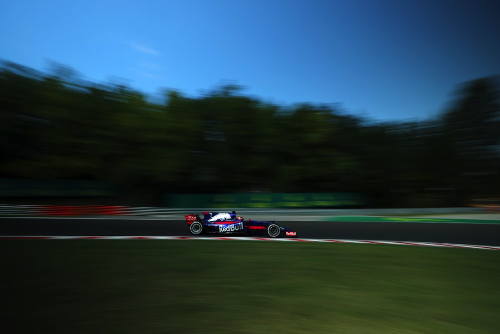 © RV Press
Daniil Kvyat thinks it's possible Red Bull will make a decision about his future this weekend.
Motor racing bosses of the energy drink company admitted recently that while Carlo Sainz is staying put for 2018, Russian Kvyat might also be kept at Toro Rosso.
"Honestly, we're not far from the point where we learn all about 2018," Kvyat admitted in Hungary.
"If it happens before the summer break that's good, but if it's longer, I also do not worry.
"Yes, there is a date in my contract by which the management must make a decision about the extension, but I also have good relations with Red Bull and they always try to inform me of the decision as soon as possible.
"As I said, we are very close," the 23-year-old added.
"As long as I'm in standby mode I can only wait, but I still believe in the team, I want to be part of the project, I'm still very young so I have time. I do not see any reason why I want to leave," Kvyat said.
(GMM)
Other stories for JULY 28, 2017