OCTOBER 24, 2015
Qualifying postponed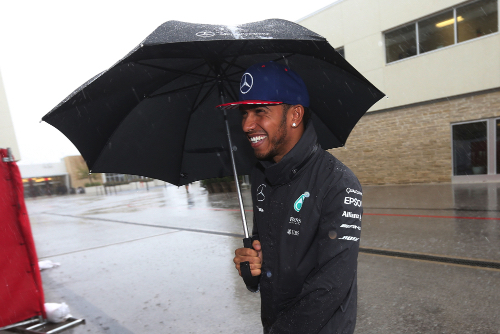 © Active Pictures
If FP3 in the morning had been wet, it was really wet as the clock clocked down to the 1 p.m. start of qualifying. And it was windy.
"We'll do everything we can to run qualifying today, as it's better for everybody, but, ultimately, the weather will be the deciding factor and that's something we cannot control," said the FIA's Charlie Whiting.
It was obvious that the session was going to be delayed, and 20 minutes before it was supposed to begin officials announced it would be delayed by30 minutes. Then they delayed it by another 30 minutes. And another, and on it went.
And so the waiting in the rain continued until finally at 4:00 p.m. local time officials finally declared that qualifying would be postponed until 9 a.m. Sunday.
The last time qualifying had to be delayed until Sunday was at the 2013 Australian Grand Prix.
Other stories for OCTOBER 24, 2015