United States GP 2015
OCTOBER 24, 2015
Saturday Team Quotes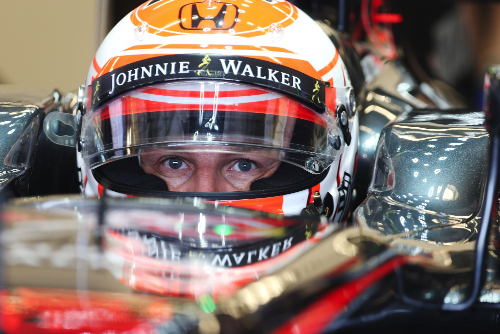 © Active Pictures
Mercedes GP
Lewis Hamilton (1st, 1:59.517):
Nico Rosberg (9th, 2:01.474):
Paddy Lowe:
Toto Wolff, Mercedes Motorsport Director:
Red Bull-Renault
Daniil Kvyat (6th, 2:00.694):
Daniel Ricciardo (8th, 2:01.008):
Christian Horner, Sporting Director:
Thierry Salvi, Renault:
Williams-Mercedes
Valtteri Bottas (4th, 2:00.523): "We had a good session this morning. We have learned a lot and improved the performance in the wet since yesterday. The tyres started to work reasonably well. Finishing fourth was much better than we would expect in the wet. We have to be ready for tomorrow, it will be busy but hopefully we can qualify well."
Felipe Massa (10th, 2:02.199): "Today we ran FP3 in very wet conditions. Everyone wanted to get some running in so there were many cars on track at the start of the session. Because of this, most of my timed laps I had to deal with traffic. The conditions were very difficult and we had very limited running, so we can only hope Sunday brings us some good weather."
Rob Smedley, Head of Performance Engineering: "FP3 was very wet so we used the session to continue improving our performance in the wet. Adding this to what we learned in the wet in Japan and Russia, Valtteri's fourth place was an indication of the positive steps we are taking. After not running qualifying today, we have to adjust our programmes and be organised for tomorrow's qualifying session and the race just a few hours later. The morning is looking wet, but hopefully there should be some dry running in the race which will make it quite interesting."
Ferrari
Sebastian Vettel (2nd, 2:00.380): "Obviously it is a shame for the people here. They have been waiting a long time in the wet, they came to see nothing in the end. Hopefully we can put in a good show for them tomorrow. The difficulty will be to manage the whole day, there will be a lot of things to do, a lot of meetings and so on, but Qualifying and race are possible to manage within one day, as we have seen a few years ago in Japan. There was very little we could do on a day like today. But we still had the chance to run a bit this morning, so for tomorrow we have a good chance to qualify well and minimize the damage of going back 10 places. It looks like tomorrow it could be wet in the morning, but then dry in the afternoon during the race."
Kimi Raikkonen (7th, 2:00.785): "It's a shame that these two days went like this. This morning at least we could do more timed laps than yesterday, but we all are here to drive and the spectators have been sitting in the rain for five hours without seeing any of the cars. It's an unfortunate thing but we cannot change the weather, there's nothing that we can do. Tomorrow we'll have qualifying and race in the same day, but I don't think it will be so difficult. We have done it before, it will just be a bit more busy day. The main thing is that hopefully the weather will be better and we get both things done, the qualifying session and the Grand Prix. Then it would be nice for everybody."
McLaren-Honda
Fernando Alonso (14th, 2:03.375):
Jenson Button (16th, 2:05.283):
Eric Boullier, Racing Director:
Yasuhisa Arai, Honda:
Force India-Mercedes
Nico Hulkenberg (3rd, 2:00.496):
Sergio Perez (11th, 2:02.660):
Dr. Vijay Mallya, Team Principal:
Jakob Andreasen, Chief Engineer:
Otmar Szafnauer, Chief Operating Officer:
Robert Fernley, Deputy Team Principal:
Toro Rosso-Renault
Carlos Sainz (5th, 2:00.687): "What a rainy day! In the morning we were able to go out and run on extreme tyres. Even though it was very difficult out there, we managed to complete some laps and confirm the good feeling we had yesterday driving in the rain. Therefore, there are some positives to take from FP3, as we know we are quite competitive in the wet, but tomorrow everything can change It could be raining again in qualy but dry in the race. It will be a challenge for both myself and the team to have both qualifying and the race on one same day, but I'm sure we will manage it well, and I'm excited and looking forward to it!"
Max Verstappen (20th, 2:09.994): "A bit of a strange day today, there's been a lot of waiting around because of the rain This morning in FP3 I wasn't able to have much track time. I went out and did two laps, warming up a bit, but then there was an issue on the engine side a misfire - so I had to come into the box and of course we lost a lot of track time. Once we went out again it was raining so hard that you couldn't even go flat out, so it was a shame not to get a good preparation for qualifying. It's a pity for the fans that came here today to have to postpone this session to tomorrow, but at least we tried to entertain them a bit in the pit-lane, getting our dads in our cars, bowling with Red Bull cans or fishing! The funniest moment for me was when my dad told me he was jumping in the car, but that then he wasn't going to get out again! J Hopefully we can give the fans a good day of track action tomorrow I'm ready for it!"
Ben Waterhouse, Deputy Technical Director: "There's not much we can say about today. We anticipated that the weather was going to play a part in today's proceedings, and that turned out to be the case. At least we got some running in this morning, which was useful for both drivers, even though we had a few small issues on both cars. This led to slightly reduced running, but we were able to get it all fixed in time for qualifying. However, this session didn't take place. The only thing which we benefitted from is that we managed to do a seat fit with two of our "reserve drivers"! J Now we look forward to tomorrow; with both qualifying and the race on the same day, it's going to be particularly busy. Let's see what the weather brings in the morning, we have a competitive car and strong drivers, so we hope for a strong qualifying performance and then to achieve good points during the afternoon's race."
Lotus-Renault
Romain Grosjean (12th, 2:02.825): "Many years ago as part of the Renault Driver Development programme I enjoyed surfing as part of the training. This would have been really useful had we tried to qualify today! The weather was pretty extreme and I really feel for all the fans who braved the elements to come watch us. I hope we're able to put on a fantastic show for everyone tomorrow."
Pastor Maldonado (13th, 2:02.921): "There's nothing you can do about the weather and it's been a pretty long day waiting to see if the weather would improve. We got some laps in the morning and it was very slippery on track. I definitely think it was the correct decision not to run, but I'm sorry that everyone at the track had a wasted day."
Alan Permane, Chief Race Engineer: "Not a productive day. It will make for a busy race day. The weather is predicted to be better tomorrow, however there's still a chance of rain. It's going to be important for both cars to come through qualifying with minimal issues as there will only be a short time between qualifying and the race. We saw a Sunday morning qualifying last in Australia a couple of years ago so it's not an alien concept. We have less time to work on strategy permutations based on starting position and we don't have much dry run data. If it's wet there are the usual wet weather considerations. We certainly are looking forward to the race and we have a good opportunity for points."
Marussia-Ferrari
Will Stevens (17th, 2:05.378):
Alexander Rossi (18th, 2:05.607):
John Booth, Team Principal:
Sauber-Ferrari
Marcus Ericsson (15th, 2:04.399): "Because of the weather conditions we could only run on wet tyres today just ten laps for me in FP3. As it is the first time I have driven on this track, I had hoped for better conditions with more driving time. I think this track suits me well. However, the circumstances are the same for everyone, so we have to deal with it. I am looking forward to tomorrow and having qualifying and the race on the same day."
Felipe Nasr (19th, 2:06.792): "At least it was positive that I was able to run my first ten laps with the Sauber C34-Ferrari today in the morning. Yesterday Raffaele (Marciello) was in the cockpit for FP1, and the afternoon session was then cancelled due to the heavy rain. Today I cannot be satisfied with my lap time on wet tyres. I would have needed more laps to test different set-ups for the car. Tomorrow we will have a busy programme ahead of us."