MARCH 2, 2021
Mercedes launches 2021 challenger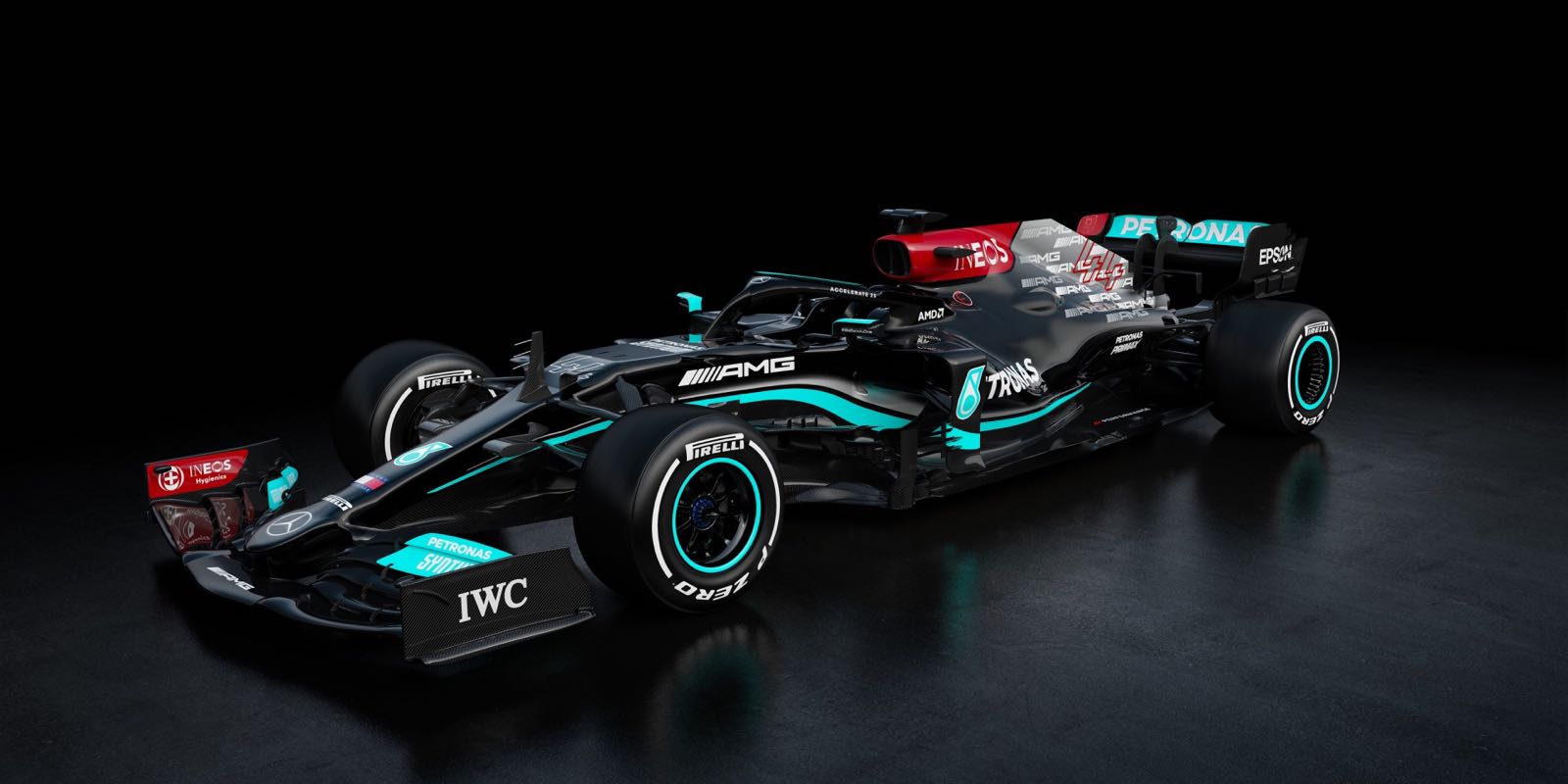 © Mercedes-Benz Grand Prix Ltd.
Today Mercedes GP launched it's 2021 Formula One chassis, the W12.
World Champion Lewis Hamilton said, "The launch day of a new car is always a really exciting one. It's great to reveal to the world the result of everyone's hard work at the factories and to see some of my team-mates in person, which has been so rare during the past year. I've been in touch with the engineers through the winter, keeping track of their preparations as I prepare myself for the season ahead. The excitement has been building and building, so now I just can't wait to get out on track in the W12."
Valtteri Bottas said, "Obviously we haven't been able to visit the factory much in the past year, so firstly, I'm really happy to be back here and to see the new car in person for the first time. I've been getting regular updates on how things are progressing, so it's nice to now be able to see the end result in the flesh and that just gets me more fired up for the new season. The cars are pretty similar to last year but there are some interesting aero changes that will have an impact on how the car handles and performs, so I'm looking forward to seeing how it feels on track in Bahrain."
Team principal Toto Wolff said, "I think the consistency we've had within this team over the years has been a real strength and advantage of ours. As we've seen in past seasons, it's a line-up that works well for us, with two incredibly strong drivers who also have a very professional working relationship together. Both are hungry and fired-up to get back racing again soon and we're all looking forward to seeing them drive our new car in anger for the first time in a few weeks."
Other stories for MARCH 2, 2021