OCTOBER 9, 2016
Massa slams strange F1 rule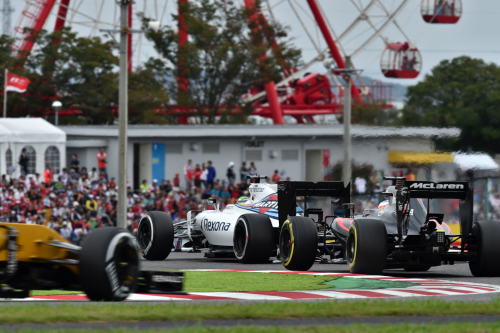 © Active Pictures
Felipe Massa has slammed the "strange rules" that meant he was penalised for driving too slowly at Suzuka.
Now within sight of the end of his long F1 career, the Brazilian copped an official reprimand on Saturday for his driving on the in-lap after Q2.
"I thought I would end my career without any reprimands, but it was not possible," Brazil's UOL quotes the Williams driver as saying.
Massa fell afoul of the rule requiring drivers to go a certain speed on the in-lap, but he was too slow.
"We have a display on the steering wheel but it was not working. It was slow, but you always try to go as slow as you can, so I thought it was ok.
"No one was approaching me -- I was just too slow. The rules are a little bit strange," he added.
(GMM)
Other stories for OCTOBER 9, 2016