MAY 10, 2019
Hamilton: We need to ignore Ferrari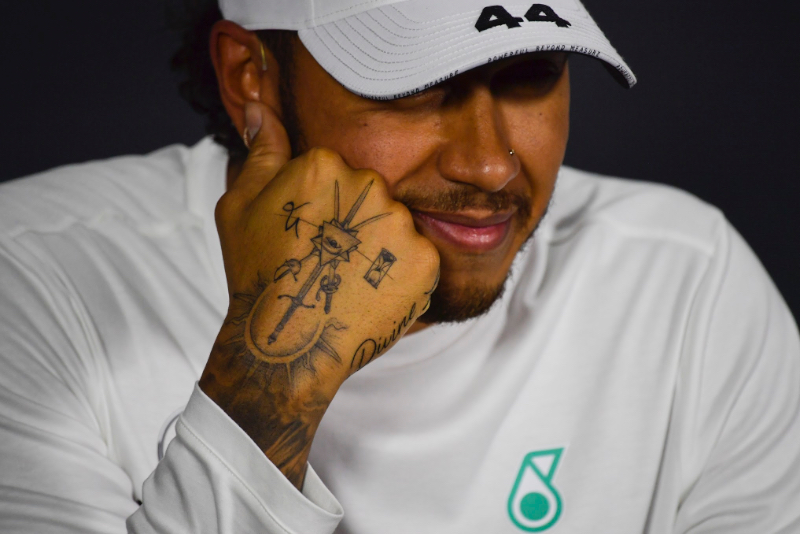 © RV Press
By Dan Knutson in Barcelona
Lewis Hamilton believes that the best approach his Mercedes team can take in the championship battle is to ignore Ferrari.
"We have the same approach every weekend and we are aware it (the difference between the teams) can swing about," he said when he met with reporters in Barcelona. "As long as we try and make sure we deliver as we have: we arrive, we are here to do a job and we never want to be over par. That just continues and we can't get distracted by some of the sessions when Ferrari are 0.7 of a second quicker than us, and it would be easy to have a knee-jerk reaction. But it's just because they have turned the power up. It's just really important for us to stay focus because what we are doing is working and we just need to strengthen that and leave the others to do whatever they are doing."
After four races, who is Mercedes' most serious rival?
"At the moment I think it's still quite open," Hamilton replied. "Charles (Leclerc) and Sebastian (Vettel), I think, are very much there. From our analysis – as I keep telling everyone even though nobody believes me – they have had the stronger package for two races and we have had the stronger package for two races But we have delivered on four of them. I think everyone is coming with an upgrade here (in Spain), so it will be interesting to see how the pack levels out.
"There is probably still too big a gap between the top three teams and the rest, but they are quite bunched up at the back and we are quite close at the front. Red Bull were really fast here last year and they have continued to improve, so I'm not singling anyone out at the moment and I think it is going to be quite interesting over these next six or seven races."
Other stories for MAY 10, 2019