MAY 10, 2019
Ferrari needs balance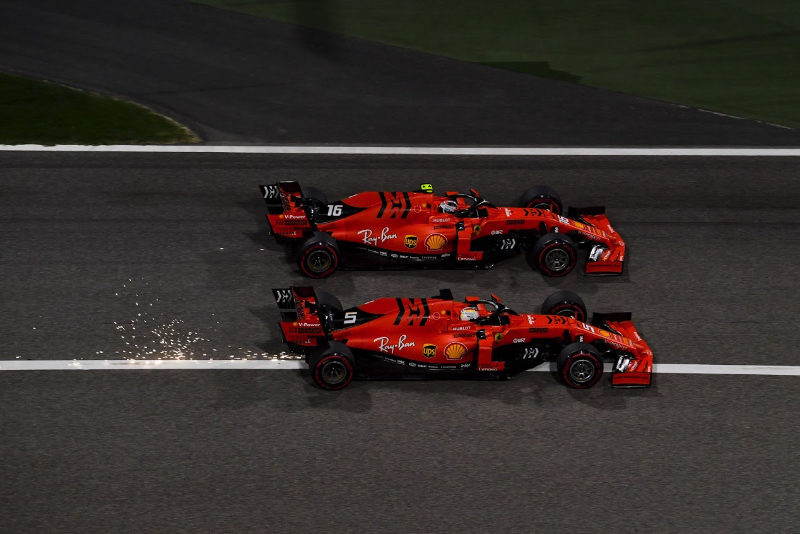 © RV Press
By Dan Knutson in Barcelona
Ferrari drivers Charles Leclerc and Sebastian Vettel were third and fourth in Friday practice for the Spanish Grand Prix. Both drivers said work needs to be done to beat the quicker Mercedes cars.
Did the upgrades improve the Ferrari?
"At the moment the balance is a bit out of the perfect balance," Leclerc said, "but this is things that can be fixed and also things that are not unnormal when you put new things on the car. It's normal that it takes a bit of time to understand them and then once we put all of them together and the balance is good then we will see how they perform."
Can Ferrari challenge Mercedes?
"That's what we are here for," Leclerc said. "We are trying to give everything, try and to make the balance right for tomorrow and then hopefully improve for qualifying."
What were Vettel's impressions of the upgrades?
"Engine-wise we are happy," he said. "Obviously it's Friday. so it's difficult to know what we are doing compared to other people. Overall, happy, car-wise we put everything on the car that we expected to put on the car. Feeling-wise it has been a different story and I think it's fair picture that we haven't been the quickest today."
The Ferrari was losing time to Mercedes in the third and final sector of the track.
"It's not the first time this year that we are losing in these sorts of corners," Vettel said. "If it was easy, we would just fix it, but currently we are all working very hard and trying still to just understand why we are losing out in these types of corners, sometimes more than other times."
Leclerc agreed.
"That is where we are losing the most," he said, "so that is where we are going to put our main focus on to try and improve in this last sector. On the other hand, we don't know what their (Mercedes) plans are. Sometimes like that when they are doing a massive step on the Friday, you need to push to understand a new car. We don't know what they are doing, we are focusing on ourselves and hopefully we will improve more."
Other stories for MAY 10, 2019