OCTOBER 7, 2017
Gasly admits future still uncertain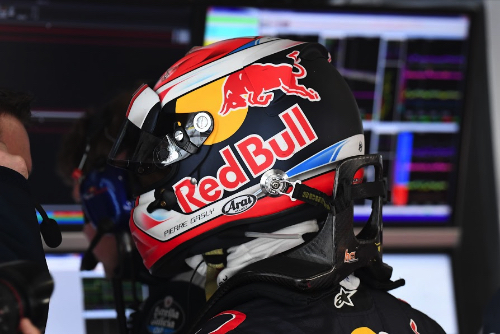 © RV Press
Pierre Gasly says he is still unsure how he will spend the remainder of the 2017 season -- and then whether he will step up with a full Toro Rosso seat next year.
Heading into Suzuka, Red Bull's Dr Helmut Marko said the rookie Frenchman is likely to drive for Toro Rosso for the remainder of 2017, with the possible exception of Austin so that he can fight for the Super Formula title in Japan.
"Helmut said I will receive more information soon, but so far I have not," Gasly said at Suzuka.
But the 21-year-old said he has been assured more races at the wheel of the Toro Rosso, following the ousting of Daniil Kvyat.
"Many things are happening behind the scenes," he said, referring to the next F1 race date in Austin later in October. "I'll definitely drive, I just don't know in what series -- Super Formula or formula one.
"I was told that Honda wants me to finish the season for them, but it's not for me to make a decision. But it makes sense, as we are fighting for the title.
"Personally it would be difficult for me to decide, so I will take any decision."
Asked if he would then return to Toro Rosso to race in Mexico, Brazil and Abu Dhabi, Gasly admitted: "Potentially yes."
As for 2018, Gasly looks certain to get the full race seat, but he said: "At the moment I'm just doing what I've always done -- drive as fast as possible.
"Red Bull has supported me for many years and Toro Rosso has a vacancy for next season, but at the moment I need to focus on what I am doing.
"I had pressure from the moment I started karting. After joining Red Bull the pressure increased even more, but I cannot say that in formula one I feel more pressure.
"I have the opportunity to be in the championship now and I have to use it."
Asked what Marko told him after his debut in Malaysia, Gasly revealed: "He said I did a good first race and should continue like that, but Helmut speaks very little anyway and I don't expect him to praise me.
"I just have to keep working and showing the best possible results."
Finally, Gasly was asked if he has been in touch with Russian Kvyat, who was axed to make way for his debut.
"No," he admitted.
"Perhaps I am mistaken, but imagine yourself in his situation. I'm not sure he would appreciate my message so much."
(GMM)
Other stories for OCTOBER 7, 2017