SEPTEMBER 29, 2017
Culture explains F1's Sepang demise says Ricciardo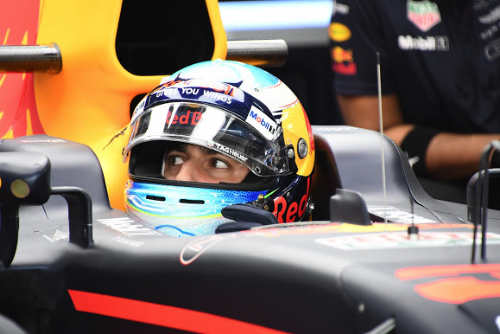 © RV Press
Daniel Ricciardo thinks "culture" has a lot to do with F1's demise in Malaysia.
This weekend, after almost two decades on the calendar, Malaysia is farewelling its grand prix after deciding not to renew its contract with formula one.
One argument given by the Malaysian government is that more spectators come to Sepang for MotoGP each year.
"I can understand that," Australian Ricciardo said.
"It certainly has something to do with culture. There's a lot of traffic and a lot of people on bikes here. So they probably identify more with that.
"The people going to MotoGP is also definitely to do with the costs," the Red Bull driver added. "The purchasing power here.
"It's also fun to watch the MotoGP races, but it's not better than formula one. Valentino Rossi is pretty good but it would be better if I was there," Ricciardo grinned.
(GMM)
Other stories for SEPTEMBER 29, 2017