SEPTEMBER 29, 2017
Alonso eyes new McLaren deal before Austin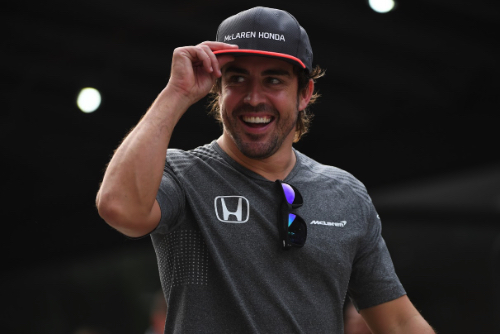 © RV Press
Fernando Alonso says he will turn his attention towards a new contract for 2018 after the forthcoming F1 double-header in Malaysia and Japan.
The Spaniard actually left Singapore a fortnight ago hinting that days spent at the McLaren factory last week would involve talks about next season.
But now, he says there will not be time to talk about a new deal for the next week or so.
"There is hardly time between Malaysia and Japan," said Alonso at Sepang. "I hope there will be more clarity between Suzuka and Austin."
With the switch to Renault power now set in stone, it is believed Alonso and McLaren have agreed in principle to keep working together in 2018.
The only sticking point may be his huge retainer.
Asked if money is the problem, Alonso answered: "No, it will not be a problem. The only problem is how competitive we will be.
"I have always said that the chance of podiums and victories have priority.
"It is hard to predict today what will happen next year. But McLaren gets its cars right more often than not. And even when they miss the goal like they did in 2009, they still manage to turn it around and win some races," he said.
Alonso also insisted that leaving the door open for 2019, when some key vacancies will open up elsewhere on the grid, is "not at all important" in his McLaren talks.
(GMM)
Other stories for SEPTEMBER 29, 2017