OCTOBER 16, 2007
Responding to the response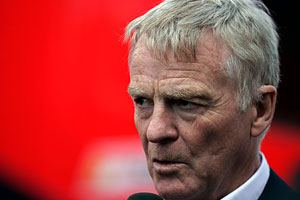 © The Cahier Archive
FIA President Max Mosley has responded to Jackie Stewart's response to Mosley's response to his original remarks about the way the FIA is being run at the moment.
"Jackie Stewart's latest comments are as misconceived as those he made prior to the McLaren World Council hearing in September," Mosley says. "During a highly charged and controversial season it is of course understandable that many in the United Kingdom feel great sympathy for the plight of McLaren and Lewis Hamilton. In the same way it is understandable for many on the Continent to feel great sympathy for the plight of double World Champion Fernando Alonso. However, it is not the role of the FIA to court popularity by supporting one party or the other. It is the role of the FIA to ensure that the rules of the sport are respected and that fairness is applied consistently for all competitors.
"When the Spanish motor sport authority seeks safeguards to ensure fair play should the international governing body ignore their request?
"The bandying of partisan and ill informed comments in the media may well result in increased book sales for his new autobiography but they can do little more than confirm the widely held view that Jackie talks but never listens and clearly does not understand even the most basic realities of motor sport governance."
This is not very polite and no doubt Jackie Stewart will have a suitable response at some point.
Other stories for OCTOBER 16, 2007