JULY 8, 2016
Wehrlein could get second year at Manor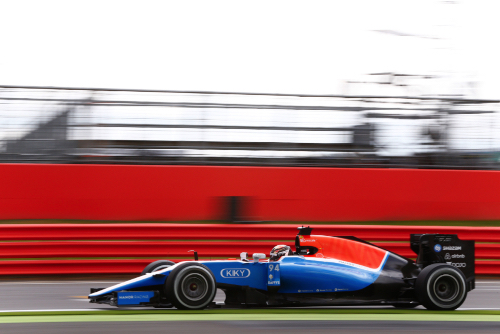 © Active Pictures
Pascal Wehrlein has said it is possible he will stay at Manor for a second season in 2017.
The rookie German but also his backers at Mercedes were relieved in Austria when Wehrlein, the 21-year-old reigning DTM champion, finally had a standout weekend performance in Austria, resulting in a rare point for the backmarker team.
"It is really nice for the team and also for me," he told DPA news agency at Silverstone.
"If we could finish the year in this position, it would help us a lot for next year regarding the prize money," explained Wehrlein.
But the Red Bull Ring performance also dispelled any doubts in the mind of his mentor, Mercedes chief Toto Wolff, that Wehrlein is a "very special" driver.
"It helped me a lot to prove to a few other important people that I have the talent," Wehrlein admitted.
As for his future, the 21-year-old answered: "Of course I'd like to go straight into Mercedes and win races and hopefully the world championship, but if there is no way, I'm glad to get another year at Manor."
(GMM)
Other stories for JULY 8, 2016