OCTOBER 20, 2017
Vettel urges against big changes at Ferrari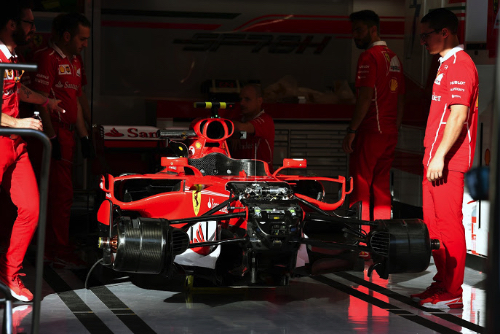 © RV Press
Amid rumblings of looming changes, Sebastian Vettel says Ferrari should actually stay the course.
Recently, as his title campaign crumbled amid reliability problems, president Sergio Marchionne said "organisational changes" are now on the cards.
And Germany's Bild newspaper has reported that team boss Maurizio Arrivabene's job could be in doubt.
But Vettel thinks Ferrari is on the right track.
"We have massive potential in the factory that we have not fully exhausted," said the German.
"We have good people, good ideas, good talent, and now we all have to work together to make it a success.
"There is no reason to panic because of what happened in the last two races," he insisted.
"Sometimes you just have to make a few small adjustments with the same people and it's much better," said the 30-year-old.
Vettel says even the 2017 title is not lost.
"It must be our goal to win the remaining four races," he said, even though winning the title would rely on Lewis Hamilton having some bad results.
"We cannot focus on what others will do," said Vettel. "We have enough to do for ourselves."
(GMM)
Other stories for OCTOBER 20, 2017