OCTOBER 20, 2017
Alonso, McLaren deny contract for one year only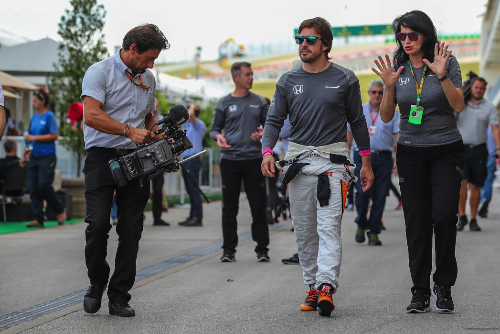 © RV Press
Fernando Alonso has denied his new McLaren contract is for one year only.
The Spaniard and the British team announced in Austin that the new deal "underlines Fernando's long-term ties to the organisation".
But at the same time, there are rumours that only Alonso's presence in 2018 is guaranteed.
"We don't talk too much about the inside of contracts, but no, it's not one year," Alonso said.
Alonso has been clear about wanting to be contractually allowed to do non-F1 races occasionally, amid rumours Daytona or Le Mans are on the cards for 2018.
"Even if (F1) is still the priority, we will see what the future brings," he confirmed.
When asked about Le Mans, he answered: "We have not talked about this yet, but if there is an opportunity, I will try to use it.
"If it happens, it will be with McLaren, just as we did the Indy 500 this year," Alonso said. "But so far there are no plans."
When asked about the details of Alonso's contract, including the duration and possible exceptions and clauses, McLaren boss Zak Brown said: "We have made an agreement that allows us to keep Fernando for a rather long period.
"We want it to be that whatever car he is racing, he is doing it with McLaren," said the American. "It's a multi-year agreement."
(GMM)
Other stories for OCTOBER 20, 2017