OCTOBER 5, 2017
Vettel unlikely to win 2017 title says Mass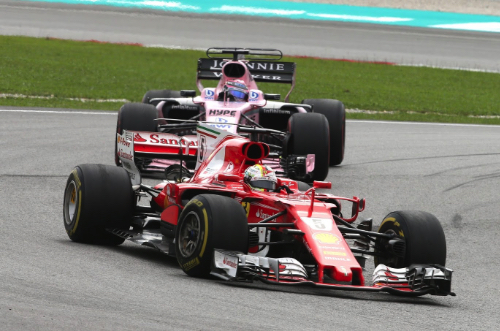 © RV Press
Lewis Hamilton is now on a march towards the 2017 title.
That is the view of former F1 driver Jochen Mass, who nonetheless thinks Ferrari and Sebastian Vettel have put up a solid fight against Mercedes this year.
Vettel's hopes took a severe blow in Singapore and Malaysia, with Hamilton now leading the championship by 34 points with just five races to go.
"There's still a lot of points to be won, but Hamilton is unlikely to lose now," German Mass, who raced in the 70s and 80s, told Germany's t-online.
"Sebastian did a great job in Malaysia, but I do not think it will be enough," he said.
"One thing is clear -- if Sebastian is still to win the title, he has to win in Japan."
And although Mercedes is confident about returning to form this weekend, Mass thinks Suzuka will also suit Ferrari.
"The track should suit Ferrari," he said. "The car should be a breath ahead of the Mercedes, so the chances of a Vettel victory are good."
But beyond that, Mass thinks the rest of the season will be a close fight between the two top teams.
"In Brazil I see an opportunity for Ferrari, but for all the other circuits I see no clear advantage," said the 70-year-old.
"It will therefore be difficult for Sebastian to catch up."
But Mass said that, if Hamilton is crowned 2017 champion, it will be deserved.
"The incident in Singapore was very unnecessary and cost Sebastian 25 points," he said. "Otherwise Mercedes has simply been stronger, and that should be recognised."
(GMM)
Other stories for OCTOBER 5, 2017