OCTOBER 5, 2017
No gearbox penalty for Vettel in Japan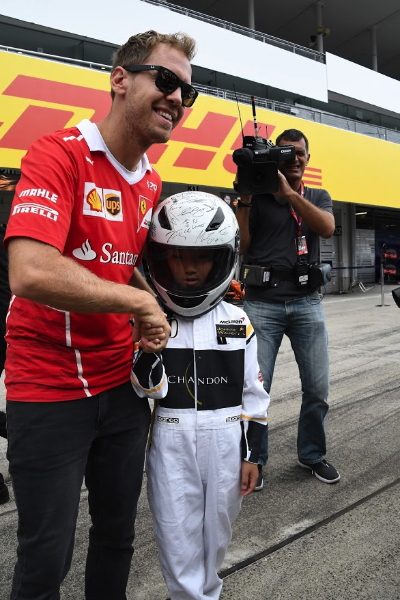 © RV Press
Sebastian Vettel's Japanese grand prix weekend has started well.
After Ferrari's horror outing in Malaysia last week, Vettel headed to Suzuka under a cloud due to his bizarre post-race crash with Lance Stroll.
The team had sent the German driver's gearbox back to Maranello, fearing a replacement would cost Vettel five penalty places on the grid this Sunday.
But Ferrari says the gearbox is in fact "still available" to use in Japan.
"Only the outer casing of the gearbox was damaged," a Ferrari source told us. "That can be replaced without a penalty."
The source added: "It's our best news for weeks."
But another piece of good news for Ferrari is that the carbon connections for the turbo units were also sent back to Maranello for checks, following two near-identical failures that cost both Vettel and Kimi Raikkonen in Malaysia.
The parts have reportedly been reinforced for Japan, with the changes also not incurring penalties because they were completed purely for reliability.
(GMM)
Other stories for OCTOBER 5, 2017