SEPTEMBER 6, 2023
Verstappen, Hamilton did not build F1 teams says Alonso
Fernando Alonso has hit back at Mercedes boss Toto Wolff's claims that Red Bull 'built' a winning team especially around Max Verstappen.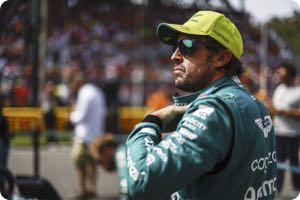 Rather, the former two-time champion says F1's last two dominant drivers - Verstappen and Mercedes' Lewis Hamilton - simply lucked into their winning cars just as the regulations changed.
Hamilton and Verstappen did not build great teams, Alonso told De Telegraaf. "It was changes in the regulations.
When Lewis went to Mercedes, he didn't build anything. It was simply a change in regulations that helped him, he added, referring to the dawning of the 'hybrid' era in 2014.
When Max joined Toro Rosso and Red Bull, Hamilton was still winning everything. He did not build a winning Red Bull team, Alonso, 42, continued.
"In 2021 it was very even between them, and now, with the change of regulations from last year, Red Bull has won every race so far this season.
Ultimately, you just need to be in the right place at the right time, he explained. So I don't know exactly what they mean when it's said that you 'build' teams around you.
(GMM)