MAY 26, 2023
Vasseur jokes amid swirling Hamilton rumours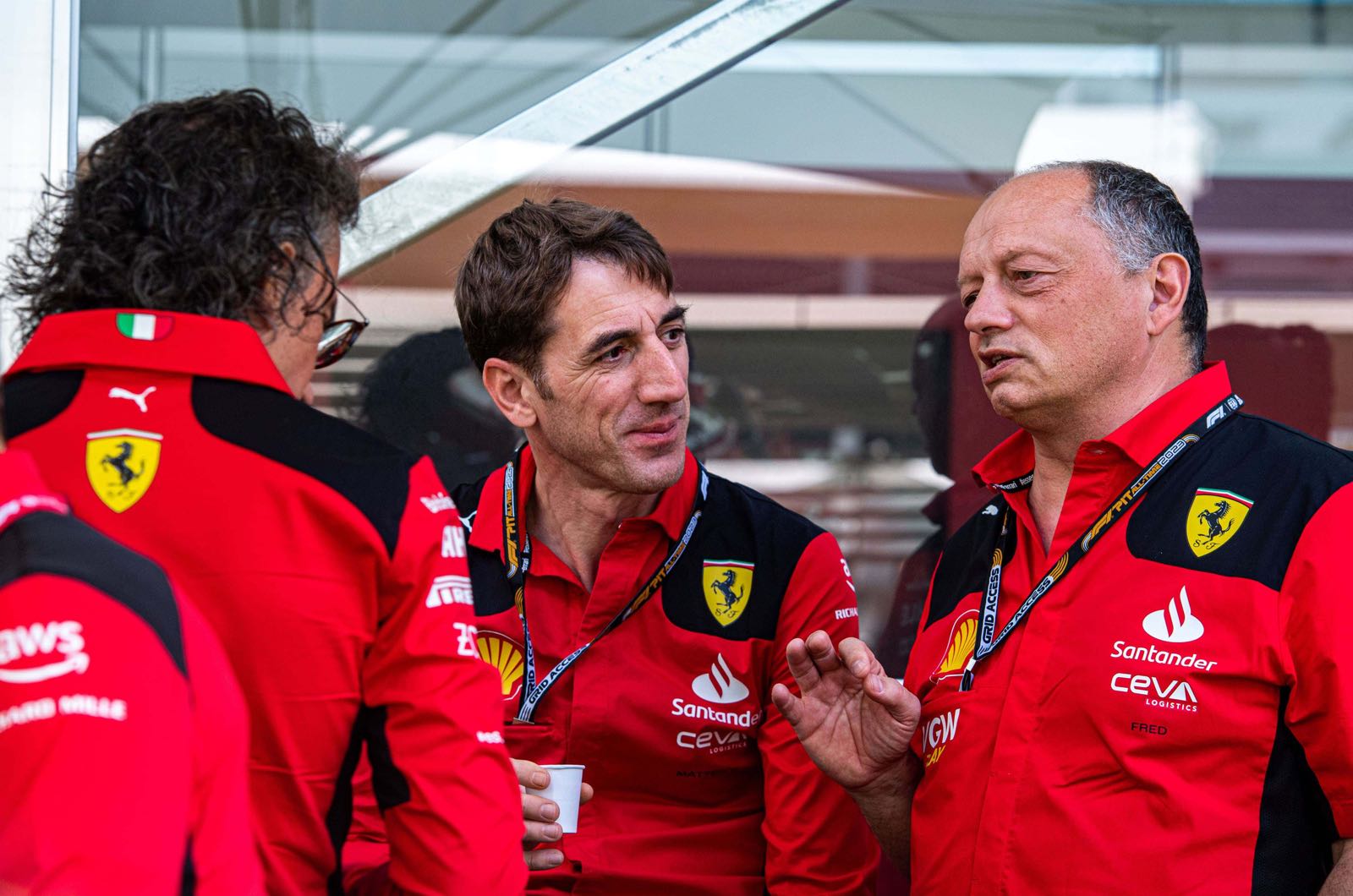 © Ferrari
The big topic in the Monaco paddock so far is Lewis Hamilton's rumoured talks with Ferrari about a 2024 contract.
Current Ferrari driver Carlos Sainz said he was taking the media coverage with a pinch of salt.
"Yesterday it was me at Audi, then it was Charles (Leclerc) at Mercedes. Now it's Hamilton's turn," the Spaniard said.
"We just have to stay focused on our work."
Ferrari boss Frederic Vasseur was also keen to play down the speculation.
"With Sainz at Audi and Leclerc at Mercedes, I don't have any drivers anymore," he joked. "So I have to look around on the market."
Vasseur said he often chats with Hamilton, 38, in the paddock because "we've known each other for years".
"There are no talks between us and Lewis, nor an offer," the Frenchman insisted.
"We will start talking to our drivers about the future in two months. Until then, the priority is to make our car more competitive.
"The drivers are not our problem," said Vasseur.
However, he did admit that "every single team on the grid" would be interested in seven time world champion Hamilton if he really was on the move.
"It would be bullsh*t to not say something like this," Vasseur said. "But I discuss things almost every weekend with Hamilton for 20 years and I won't stop because you (reporters) are chasing me."
Fernando Alonso also dealt with the rumours with humour.
"He (Hamilton) always said that he wins and he loses together with the team, so if he's not winning, he should stay," the Spaniard smiled.
Max Verstappen was even more direct when asked whether he would gamble on a Ferrari move for Hamilton.
"I'm not betting and I don't care," the Red Bull driver said on Thursday.
"He has to make that decision and I think he's really happy at Mercedes. Maybe the rumours are good for him because they drive up the price Mercedes has to pay."
As for Hamilton, he tried to brush aside the stories as "speculation" and thinks journalists "maybe just got bored" after the recent race at Imola was cancelled.
"As I said, my (management) team is working closely behind the scenes with Toto (Wolff) and we're almost at the end of having a contract ready," he said.
"It's not really stuff that I can really talk about, to be honest," Hamilton added, "but I think this is the first time that I've not been negotiating myself and I've got a great team in the background that are doing all the work so I can just focus fully on the job at hand."
(GMM)
Other stories for MAY 26, 2023