MARCH 2, 2023
Steiner denies bullying axed Schumacher
Gunther Steiner has denied "bullying" ousted Haas driver Mick Schumacher.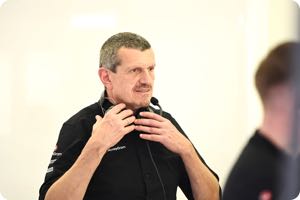 Gunther Steiner has denied "bullying" ousted Haas driver Mick Schumacher.
Prior to their Formula 1 split, it was clear that relations between team boss Steiner and 23-year-old Schumacher were strained.
But the extent of the difficulties only became clearer in the latest edition of Drive To Survive on Netflix, with phone calls between Steiner and team owner Gene Haas describing Schumacher as a "dead man walking".
Steiner also said the Schumacher experiment proved that you "can't develop talent" in Formula 1, and that Haas was looking to "get rid of" the son of seven time world champion Michael's son.
And according to RTL, Steiner even admitted at the Bahrain test recently - where Schumacher was now on duty as Mercedes' 2023 reserve - that tension with the young driver remains.
"When I saw him, I said hello. We didn't speak to each other," he said. "That's a good thing.
"Because of the distance between us in the paddock now, we won't always run into each other."
However, Steiner denies that it all amounts to "bullying" of Schumacher.
"There was nothing out of the ordinary," he insists.
"We don't need to do any bullying, because after all he was our driver. But I can also absolutely understand Mick's fans.
"In the heat of the moment you sometimes say something that you might say differently an hour later, but it wasn't bullying at all," Steiner added.
He says he is now very happy so far with Schumacher's replacement for 2023 - the 35-year-old Formula 1 veteran Nico Hulkenberg.
"I didn't know him very well before, but well enough to say 'I think he's honest'. He doesn't tell me the things I want to hear, but how they are.
"Because everything is fine, I can't help. I think we built that understanding pretty quickly," Steiner said.
(GMM)