MARCH 2, 2023
Hamilton should only have six titles says Ecclestone
Lewis Hamilton should only have six world championships, according to Bernie Ecclestone.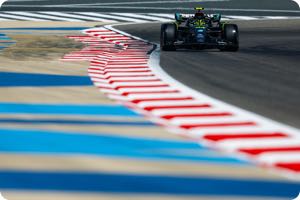 Lewis Hamilton should only have six world championships, according to Bernie Ecclestone.
Actually, many fans of the seven time drivers' title winner think Hamilton, 38, actually deserves eight championships - due to the highly controversial outcome of the 2021 season.
But as far as former F1 supremo Ecclestone is concerned, it is Michael Schumacher's seven titles that should clearly stand as the all-time record.
The 92-year-old says Felipe Massa should actually have won the 2008 championship.
In that season - Hamilton's official first title - Nelson Piquet jr deliberately crashed during the Singapore GP, helping his Renault teammate Fernando Alonso to win the race.
Ecclestone says he and Max Mosley knew long before the outbreak of the 'crashgate' scandal in 2009 that the deliberate crash had occurred.
"We decided not to do anything," he said. "We wanted to protect the sport and save it from a huge scandal.
"That's why I used the tongue of an angel to persuade my former driver Nelson Piquet to keep quiet for the time being," Ecclestone told f1-insider.com.
But if the scandal had broken within 2008, Hamilton may ultimately have not gone on to beat Ferrari's Massa by a single point.
"Back then, there was a rule that a world championship classification was untouchable after the FIA awards ceremony at the end of the year," Ecclestone said.
"So Hamilton was presented with the cup and everything was fine."
But Ecclestone now thinks the results of the Singapore race should have been nullified by Piquet's deliberate act of sabotage - which would have given the title to Massa.
"We had enough information at the time to investigate the matter," Ecclestone admits. "According to the statutes, we should have cancelled the race in Singapore under these conditions.
"That means it would never have happened for the world championship standings. And Felipe Massa would have become world champion and not Lewis Hamilton.
"I still feel sorry for Massa today," Ecclestone continued. "He won the final at his home race in Sao Paulo and did everything right. He was cheated of the title he deserved while Hamilton had all the luck in the world and won his first championship.
"Today I would have done things differently. That's why, to me, Michael Schumacher is still the sole record world champion, even if the statistics say otherwise."
(GMM)