DECEMBER 23, 2022
Portugal secures backing for 2023 Grand Prix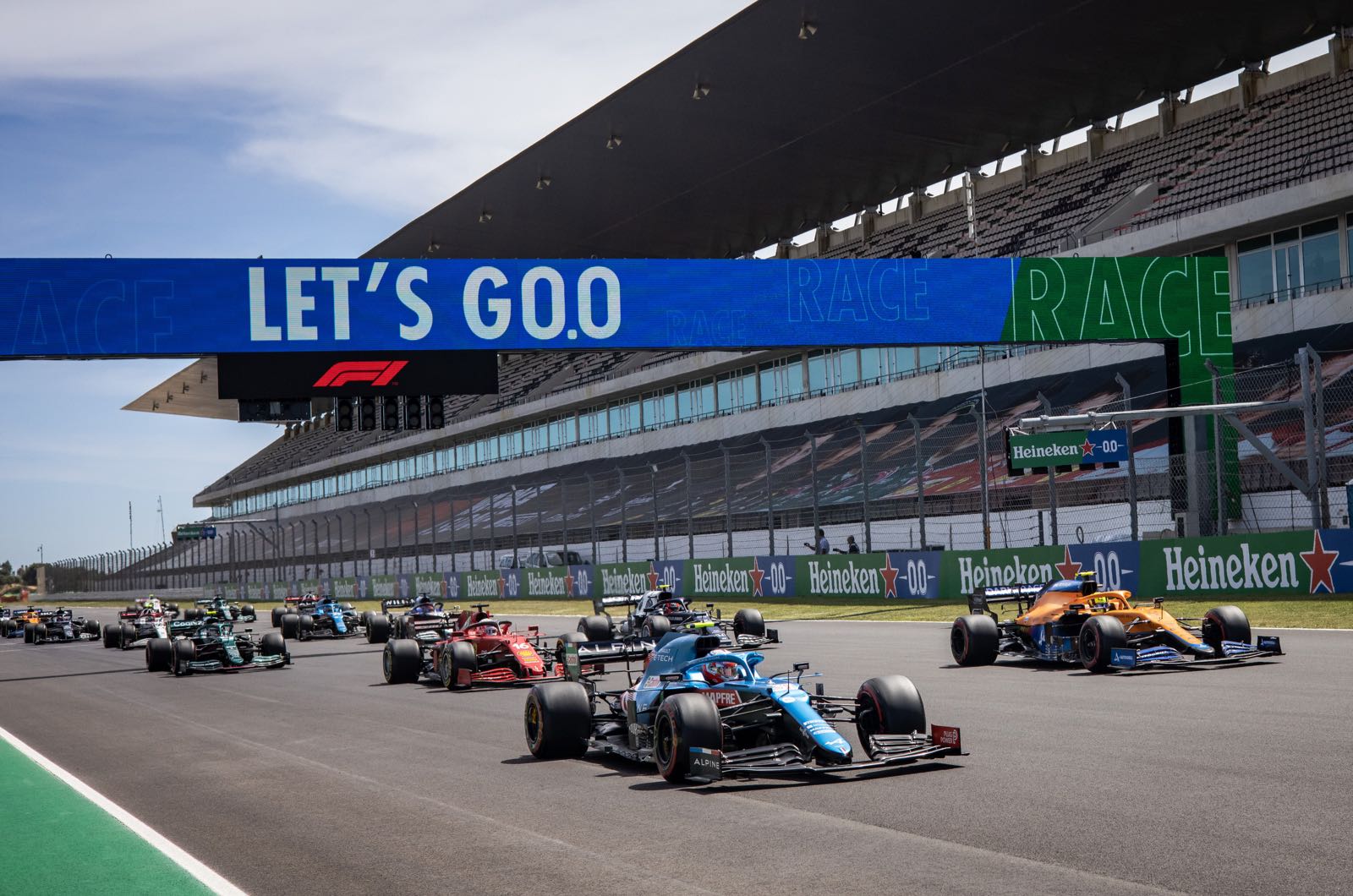 © Alpine
The confirmation of the re-entry of Portugal in the Formula One World Championship for 2023 should become official before the Christmas break, with the Portimão circuit being handed the April 16th slot that was originally reserved for the Chinese Grand Prix before the promoters from Shanghai were forced to cancel it, for the fourth straight year, as the Covid-19 pandemic continues to rage in the country.
An unexpected reshuffle in Portugal had delayed the Lisbon-based government's commitment of the necessary funds to secure the organization of the Grand Prix, but near the end of this week the new Secretary of State for Tourism, together with the Portimão mayor and the leader of the Tourism Board of Algarve got together and signed the loan guarantees that were required by Formula One to sign the deal with the race promoters.
With all the paperwork done and the money secured, the Portuguese promoters are now waiting for Stefano Domenicali to sign the contract that will make the deal official, but given that all of the Italian's demands were met, there's no reason to believe he'll delay his decision.
It's in Formula One's best interests to have the full calendar announced as quickly as possible, first for the teams to get their logistics arranged with the introduction of five weeks before the Emilia Romagna Grand Prix and, second, to guarantee ticket sales with start as quickly as possible, as one of the goals for 2023 is to have all Grand Prix sold out, as it was the case in most of this year's events.
For the teams, this means that they'll be heading for a record-breaking 24 Grand Prix events in a season, with no less than 14 continent or sub-continent changes, something that will have a serious effect on everyone's fitness, so much that serious rotation of race team members will now be a feature in all the teams, as that is the only way to secure everyone's well-being is not compromised by such a grueling calendar.
Other stories for DECEMBER 23, 2022