DECEMBER 31, 2022
People made up Daniel and I hated each other says Norris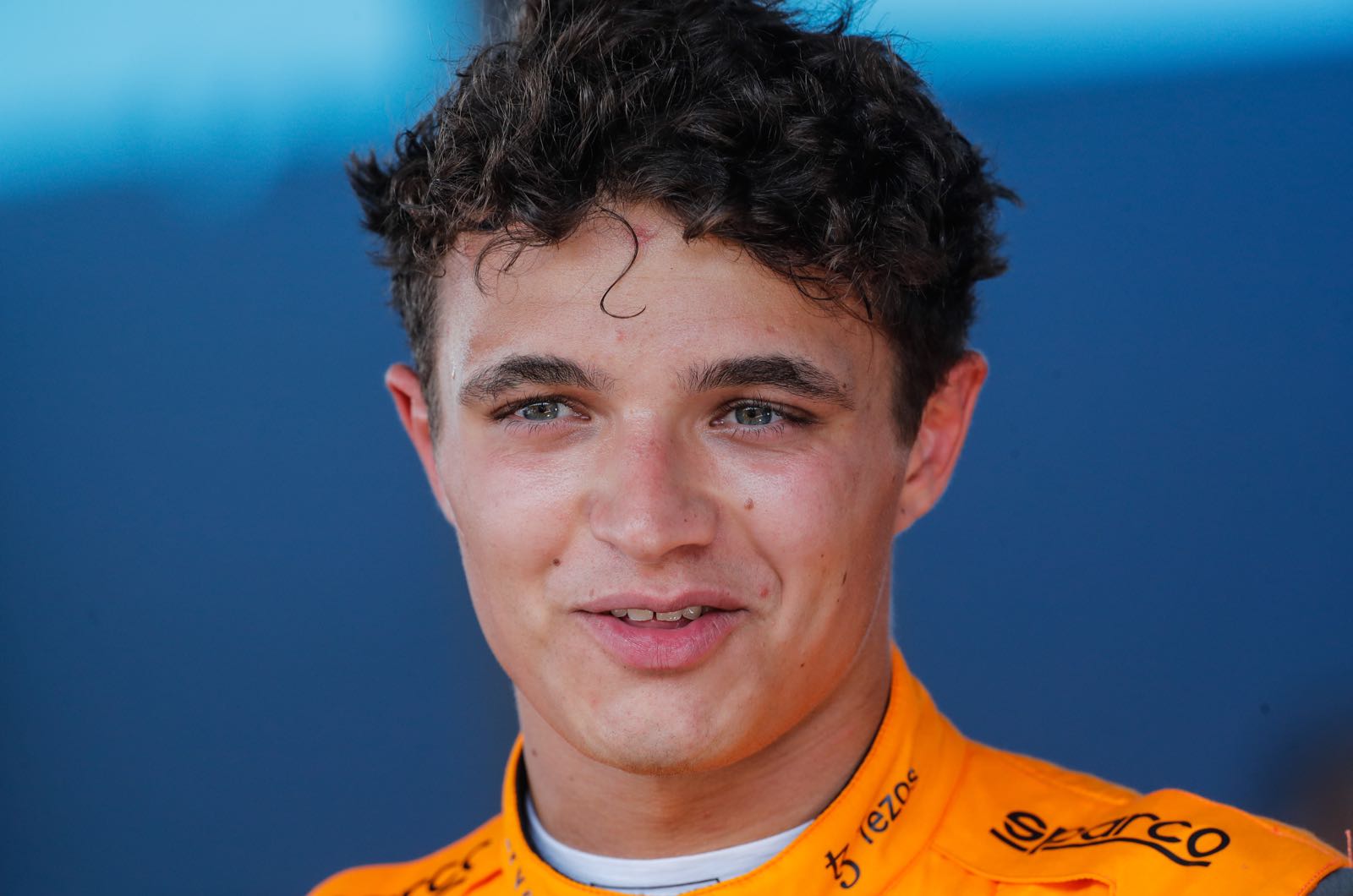 © McLaren
Lando Norris has jumped to the defense of his relationship with departing team mate Daniel Ricciardo, trying to put an end to countless stories about tensions brewing between the two McLaren drivers over the last two years.
While he was ready to admit there was no Sainz-like "bromance" with Ricciardo, the young British driver insisted, "we never had any problem with each other and he's still a very funny guy from whom I learned a lot and can continue to learn in the future."
When asked what his reaction was to the stories surrounding his relationship with the Australian driver, Norris admitted that, "it just frustrates me when I see people trying to make it look like we hate each other or that we don't like each other, or have fun or whatever. I hate that people think that because there's not been one case where that's been the truth."
Norris understands where the stories came from, having watched a preview of Netflix's season 4 Drive to Survive, in which he's heard saying, "I don't have any sympathy for him", when asked if he felt for
Ricciardo when the Australian was seriously struggling to get to grips with this year's MCL36.
But the young British driver has explained that, "I was just being honest, because when it's regarding what it's been like some of the things Daniel's struggled with this car, it's not my job to help him. Those comments, people just for some reason take it as I don't like him, that I'm not friends with him and we don't get along. Then they just see like a headline and just want to believe everything like that. I don't know why else they would believe it."
With the two drivers deciding to show a closer relationship in the final stages of the season, going as far as showing up in Monza, on Thursday, with each other's faces tattooed in very visible parts of their bodies, Norris explained that, "I want to be like what Daniel is good at, knowing what the person he can be on a racetrack and the person he can be away from a race track and the respect he can have on either side of that platform, I think that's what he's very good at. When he puts his helmet on, he becomes this guy. And when it's off, he's the fun guy. He's still a fun guy when he's in the car, probably! But it's just another level of concentration. And you kind of forget about the fun stuff."
That's why Norris resents the fact, "some people just wanted to bash our heads together and make it look like it really wasn't anything great. Of course, you want to beat each other and you're sharing the same car, and you want to get on well, but then you know that on Sunday morning you want to really beat him. It happens to everyone across the grid and it's a natural thing in this sport. And maybe separating our paths made it even easier to get along."
Other stories for DECEMBER 31, 2022