SEPTEMBER 26, 2023
Ongoing Alonso frustration absolutely fine says Krack
Fernando Alonso's boss is once again playing down claims that Fernando Alonso may be getting overly frustrated with life at Aston Martin.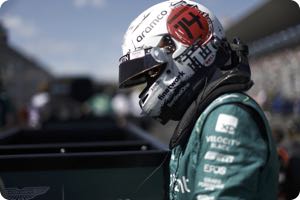 The 42-year-old Spaniard enjoyed a string of podiums at the start of 2023, triggering excited speculation that he may soon celebrate his 33rd career victory after a long drought.
But more lately, as Aston Martin's in-season car development stalled, team boss Mike Krack has been fending off suggestions Alonso is becoming outwardly frustrated.
At Suzuka, Alonso's frustration appeared to show again, especially after he accused his engineers of throwing me to the lions with the race strategy.
Alonso, though, pointed the finger at the TV broadcast of his radio message.
It is always the same, he told the Spanish broadcaster DAZN. FOM always take my radio completely out of context.
However, the two-time world champion freely acknowledged that he later ignored his team's instruction to play it safe by avoiding the Suzuka kerbs.
I didn't pay attention, Alonso said, because I already had enough to do with the car without going down the middle of the track. I was going flat out and trying to maintain the position.
He said Aston Martin has struggled to improve the 2023 car's DRS mechanism this season.
We have a great lack of top speed, said Alonso. We open the DRS and the car in front still goes away from us.
He said that's what prompted his comment about being thrown to the lions.
I'm very curious what other drivers would have said if they were in my situation, said Alonso. "Behind a car that is supposed to be slower because of DRS but still pulls away on the straights when you have DRS open.
Maybe they would say 'I'm fine with it, I'm happy to stay behind a slower car and accept it', he charged.
Team boss Krack says he perfectly understands Alonso's frustration at that moment.
If a driver was not frustrated, he'd better ask himself if he is suitable for Formula 1, he said. "So yeah, it's ok like that for us.
Everything is absolutely fine. For us it is a motivation.
Krack admits that it is also perfectly acceptable for Alonso to be frustrated with the team's lagging speed of in-season car development this year.
The trend is important, he said. "If you start ahead and then others overtake you, it is more difficult for morale. And vice versa.
"So for us it is very important to change the trend. It's simple - we haven't done enough.
But I'm sure if you listen to the radios of the 20 drivers, they are all demanding and passionate. Because if he is not like that, what kind of driver is he?
Krack said Aston Martin will continue to bring developments to the 2023 car in the remaining six grands prix of the season.
There will be more before the last races, he said. "Although it is true that in that area, in quantity and quality, fewer parts have been added compared to our direct rivals.
We will not compromise the next car, because what we learn with this car can be transferred to next year, said Krack.
When asked if Aston Martin's 2024 racer will follow this year's car concept or switch to a more Red Bull and McLaren-like concept, Krack said: I don't want to answer.
(GMM)