MARCH 27, 2018
Mercedes rivals have no party mode says Wurz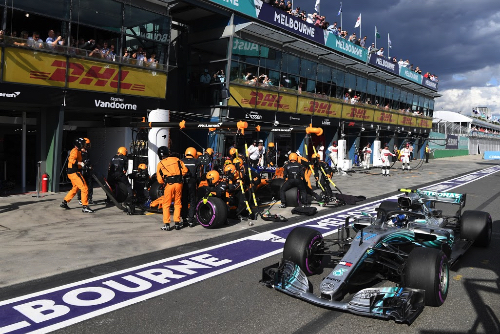 © RV Press
Alex Wurz has weighed into the debate about Mercedes' supposed engine "party mode".
After Lewis Hamilton dominated qualifying in Melbourne, some said it was because his car features a "party mode" button that Mercedes' F1 customers and rivals do not have.
That is despite the fact that, prior to the start of the 2018 season, the FIA clarified that engine suppliers must provide identical equipment to their customers.
But former driver and now GPDA president Wurz says it's not quite that simple.
"Mercedes has developed a system that allows them to go beyond the performance limits of their equipment," the Austrian told the ORF broadcaster.
"The other manufacturers do not dare or have not developed such engine maps."
Wurz said the special map will be used only rarely, for instance at the end of qualifying. It was apparently also deployed by Cosworth back in 2006.
"Later, many Cosworth engineers changed to Mercedes, and I'm sure that played a major role in developing this sensational Mercedes turbo engine," he explained.
(GMM)
Other stories for MARCH 27, 2018