MARCH 27, 2018
Ferrari win good for F1 says Zetsche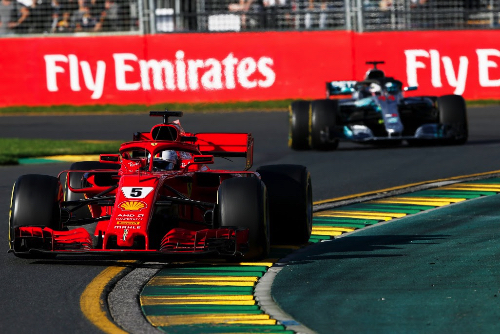 © RV Press
Dieter Zetsche says Ferrari's win at the 2018 season opener is "good for the championship".
He is chairman of Daimler, the parent of Mercedes who have won the past four world championships and are once again favourites in 2018.
Speaking to the Italian news agency Ansa, Zetsche said of Sebastian Vettel's surprise win: "It was good for the championship."
Some think Mercedes will ultimately win the title, though, amid reports the German team has even cracked the 1000hp ceiling with its engine.
"Whether it's Renault, Ferrari or us, we are not far from that (number) but we have not quite reached it yet," team boss Toto Wolff told Kleine Zeitung newspaper.
But within weeks, engine makers will be presented with more details about Liberty Media's plans for the 2021 engine regulations.
Ferrari and Ferrari are not happy that the rules could change considerably.
"Formula one is high-tech," said Wolff. "And we have to get that message across in order to not lose credibility.
"The engine should be basically be similar to today, although perhaps less complicated."
Others, however, think Ferrari and Mercedes should take their F1 quit threats and actually follow through for the good of the sport.
"The sooner Mercedes and Ferrari break away the better as far as I'm concerned," 1996 world champion Damon Hill said on Twitter.
"These massive industrial complexes are ruining the sport. They don't want to play. They want it all, and all the time. The FIA have lost grip of F1."
(GMM)
Other stories for MARCH 27, 2018