NOVEMBER 25, 2017
McLaren veto means shark fins banned for 2018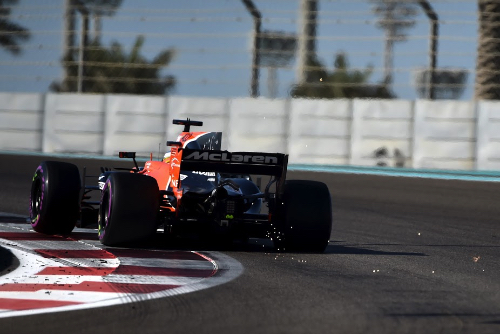 © RV Press
McLaren has thrown a spanner in the works as rival formula one teams design their cars for 2018.
Earlier, the FIA declared that for 2018, the controversial 'shark fin' appendages on this year's engine covers will be banned.
But the teams then decided unanimously to allow shark fins next year.
"I thought we all agreed we were going to leave it and stick the number there," said Red Bull boss Christian Horner.
"And then in the usual fashion we left the meeting and things changed."
What happened is that McLaren executive Zak Brown changed his mind, and because the shark fin ban had been in the original FIA rules, Brown's 'veto' was effective.
The official version of the story is that Brown, a sponsorship expert, decided that the shark fin actually spoils the commercial appeal of the rear wing.
"We've got this big engine fin that blocks the rear wing," he said, "so it was really more of a case of starting to free up some commercial locations on the race car."
But German publications Auto Motor und Sport and Auto Bild say some teams suspect that McLaren always intended to issue a last-minute 'veto' in order to mess up their rivals' 2018 car designs.
Force India technical boss Andy Green said: "We developed our rear wing on the assumption that the fin will be there. And I think most of the other teams did too."
Horner confirms that Red Bull's aerodynamicists report that the McLaren solution "screws up the rear wing".
And Ferrari's Maurizio Arrivabene said: "Somehow Zak is removing the fin and doesn't have that commercial space, and on top of that needs to find space for the (driver) number.
"So I think there's something wrong here."
(GMM)
Other stories for NOVEMBER 25, 2017