APRIL 1, 2023
Hamilton weaknesses showing in 2023 says Alonso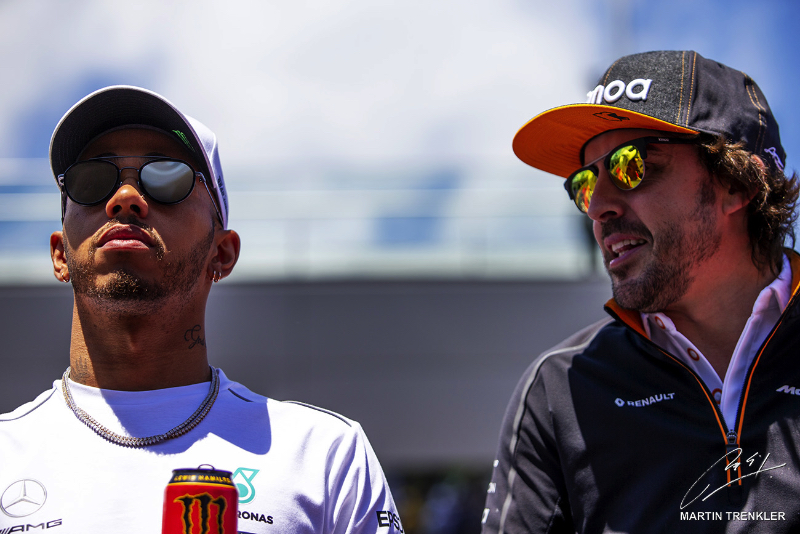 © Martin Trenkler
Fernando Alonso has hit back at Lewis Hamilton's claim that the 2023 Red Bull is the fastest-ever Formula 1 car.
"He has a short memory. He's getting old!" the 41-year-old laughed to France's L'Equipe.
Alonso and Hamilton, 38, were infamously paired together at McLaren in 2007 - but the latter went on to win a full seven world championships, six of them in a dominant Mercedes.
So when faced with Hamilton's claims about the dominance of the new Red Bull, Alonso insisted: "I don't agree at all.
"In Saudi, I finished 20 seconds behind Checo and Max. But Hamilton and Rosberg were a minute ahead in 2014 and 2015."
Hamilton has begun to blame car setup choices and an unfamiliar cockpit position for his struggles alongside younger teammate George Russell.
But Alonso said: "With a normal car, you can see that he has weaknesses.
"Before, he drove alone or sometimes with his teammate. He is the record holder for poles but Russell has just done 2-0 in qualifying this season.
"It just goes to show how much the car is still a key factor," the Spaniard added.
Alonso was also forthright about his last team, Alpine, insisting that Aston Martin was showing "more ambition" whilst "not looking at anyone's passport".
Indeed, Alpine boss Otmar Szafnauer cited Alonso's age as the reason for not offering him more than a one-year contract for 2023.
"Adrian Newey is 64-years-old," Alonso said. "Surely, Otmar would therefore not sign him."
More seriously, he said leaving Alpine for Aston Martin was one of the best decisions in his career.
"Yes, most likely," said Alonso.
"When I went to Ferrari I really enjoyed that period in which we fought for titles until the end. And the decision to go to Toyota to win Le Mans twice.
"At Aston Martin, I expected a competitive car in a year or two, but to be like this in six months is great.
"But I anticipated the problem of not being ready. I had studied Ricciardo's problems when he left Red Bull for Renault so I told them about my driving style, the steering and the power steering.
"We have been working on various ideas since January and preparing it on the simulator. If I have a car with good aerodynamics, I can do fast laps," he smiled.
(GMM)
Other stories for APRIL 1, 2023