SEPTEMBER 30, 2017
Hamilton should rethink political tactics says Wolff
Toto Wolff has told Lewis Hamilton to "rethink" his public political stance about controversial US president Donald Trump.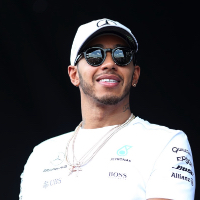 Toto Wolff has told Lewis Hamilton to rethink his public political stance about controversial US president Donald Trump.
On social media, the Mercedes driver recently admitted he is siding with American NFL football players who are choosing to 'take a knee' during renditions of the US national anthem.
And now at Sepang, Hamilton posted on Instagram a video depicting a small dog 'humping' a Trump doll.
The video soon disappeared.
"I did not and I would not have removed it," Hamilton told Sky Italia at Sepang.
The rumour is that Mercedes told Hamilton's social media manager to delete the video.
Indeed, a reporter for La Gazzetta dello Sport asked Wolff in Malaysia if he is worried the video could have ramifications for Hamilton and Mercedes at the US grand prix next month.
"This is a very controversial and polarising story," the Austrian admitted. "I wouldn't want to get involved in politics.
"Lewis' feelings about human rights are very strong and I think he wanted to show that and probably Instagram as the communication channel is something that he needs to rethink. But I can relate to his feelings," Wolff said.
"I think one of the most important things in the US is that you have the right to express your opinion and I would want to leave it there.
"I think we are here as sport teams and sports should unite and I'm not sure that is happening everywhere in the world. So I would rather lead by example and not comment on politics," he added.
But Briton Hamilton has vowed to continue to express his "freedom of speech", and is not even ruling out 'taking a knee' ahead of the US grand prix in Texas.
"I have not thought about it," he told the Times. "I've not even thought about that race but I will have to start to think about it -- what would be right for me to do, or do I even need to get involved?
"I think we all do need to stand together."
The temptation for Mercedes might be to tell Hamilton to stay out of politics, but Wolff said that approach will not work with the 32-year-old driver.
"The more you try to limit him - put him in a box - the more detrimental it will be for his performance," he told the Telegraph.
"The old mentality of 'a racing driver has to be like this or like that' is invalid for Lewis."
Meanwhile, Hamilton said he is keen to open talks with Mercedes about a new contract beyond 2018, but Wolff says it is too early for that.
"We want him to stay a while," he said. "But we want to win the championship first and then open discussions because they can take a while."
(GMM)