SEPTEMBER 30, 2017
Alonso contract being written says Boullier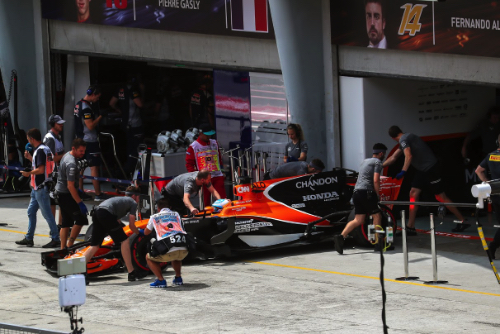 © RV Press
A contract binding Fernando Alonso to McLaren-Renault for 2018 is being drafted.
That is the news from team boss Eric Boullier, tying in with the Spanish driver's comments in Sepang that an announcement could be made before the US grand prix next month.
It is believed Alonso's huge retainer has been agreed, but that the remaining sticking points are about marketing and other details of the deal.
For instance, 36-year-old Alonso is believed to want an exit clause, in the event that McLaren-Renault does not perform next year or if a more competitive team wants to sign him.
Boullier said: "Until agreements are signed, anything can happen. Wait for the official statements."
The Frenchman confirmed that McLaren has a 'plan B' in the event that the Alonso talks cannot be finalised.
"Yes -- in the sense that there are several drivers who would like to drive for McLaren," said Boullier.
"But at the moment we are focused on agreeing with Fernando. However, we do not comment further on this topic as the process of drafting the contract is underway."
It is believed another contract sticking point is that Alonso would like to contest next year's Le Mans with Toyota, with McLaren executive Zak Brown saying recently he is open to that.
But Boullier said: "I would prefer to see Fernando achieve success with McLaren."
(GMM)
Other stories for SEPTEMBER 30, 2017