APRIL 27, 2018
Haas must work hard to keep Magnussen says Steiner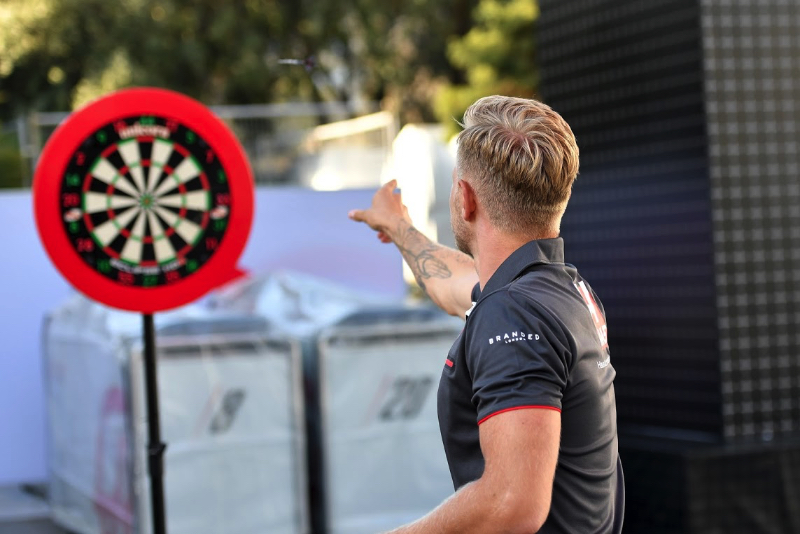 © RV Press
Gunther Steiner says it's a "luxury problem" that Haas may struggle to keep Kevin Magnussen beyond 2018.
Dane Magnussen said recently he hoped the American team would take up its option on him for 2019.
But boss Steiner said it's also possible another F1 team will come knocking for Magnussen, as he has outperformed teammate Romain Grosjean so far this year.
"I don't know if he'll get an offer from someone else," he told BT newspaper in Baku.
"It's a problem I do not need to comment on right now," Steiner added. "But having a good driver that others are interested in is a luxury problem.
"Of course we know we have to work hard to keep him, but Kevin has respect for us. He knows we helped bring him to the position he's in now. As I said, it's a bridge we will cross once we reach it."
Steiner thinks the environment at Haas is perfect for Magnussen, after he struggled to shine at McLaren and Renault.
"There's so much natural talent, but to make full use of it, he has to have the right environment," he said.
"In our small, clear and honest team, he feels at home, and with our 2018 car he can really deliver."
(GMM)
Other stories for APRIL 27, 2018