MARCH 14, 2021
Gene approves Barcelona's new turn 10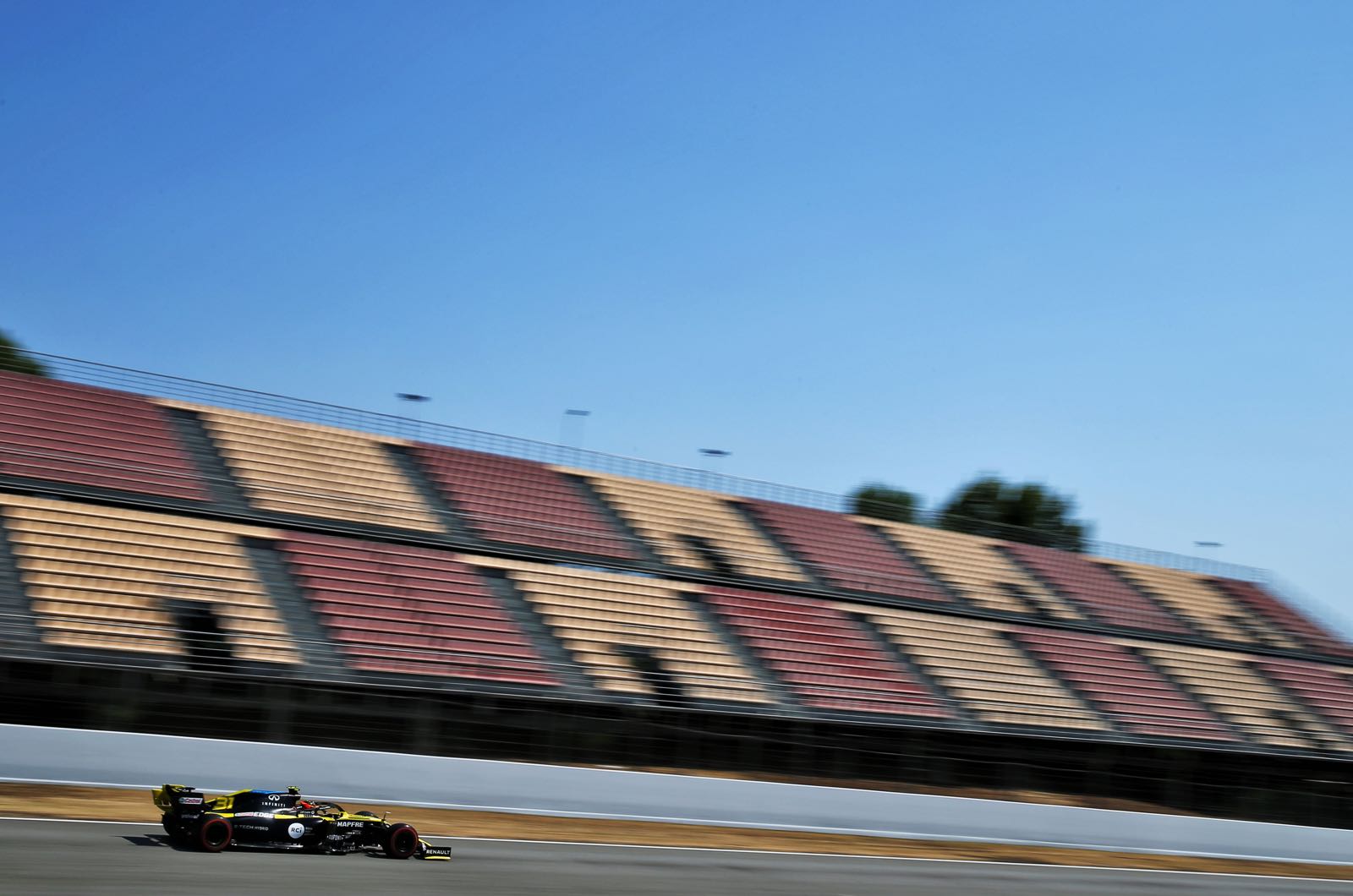 © Renault
Marc Gene was the first driver to try the Circuit de Catalunya's new Turn 10 during a demonstration run he did at the start of the week, driving a Ferrari 488 GT at the request of the track's new management. On Monday, the former Minardi and Williams driver, now ambassador for Ferrari and demonstration driver for the Scuderia as well, did a few laps around a circuit he knows like the back of his hand and came out of the car beaming with delight.
According to Gene, "the new design of the corner is a much bigger challenge for the drivers than the previous one and should add one overtaking opportunity even for Formula One. With the previous design, you would simply brake hard with the car still going straight and then you'd turn it. Even if you'd miss the apex you were unlikely to lose a position, because there was no room on the inside for another car and the distance to Turn 12 was do small no one could out-accelerate you through Turn 11.
Now, though, the whole corner is much wider, from the entry, and you can break all the way into the apex, so you'll be applying the brakes hard while, at the same time, turning into the corner. That is a lot more difficult that a simple straight braking area, because the rear of your car starts to move, so mistakes will be easier to make. Now, though, if you go a bit wide, the guy behind you will have enough room to place his car on the inside and will be able to gain on you all the way to Turn 12, where, being on the racing line while you're forced onto the marbles, he'll be able to outbreak you and gain the position."
For the driver from Barcelona, "the redesign of the Turn 10 has been a success and I believe even the MotoGP riders will like it because, for them, it offers different lines they can take, depending if they're on their own, defending their position or attacking the guy in front. I'd say the new layout is even better than the original one, even though back them the braking area would be longer than now, because you'd go further down the road before getting to the corner, so you'd be arriving faster than these days. But the new layout is the best of the three they've tried here and I'm sure the Formula One drivers will love it when they'll come here in May."
Other stories for MARCH 14, 2021