JUNE 2, 2020
F1 announces initial corona calendar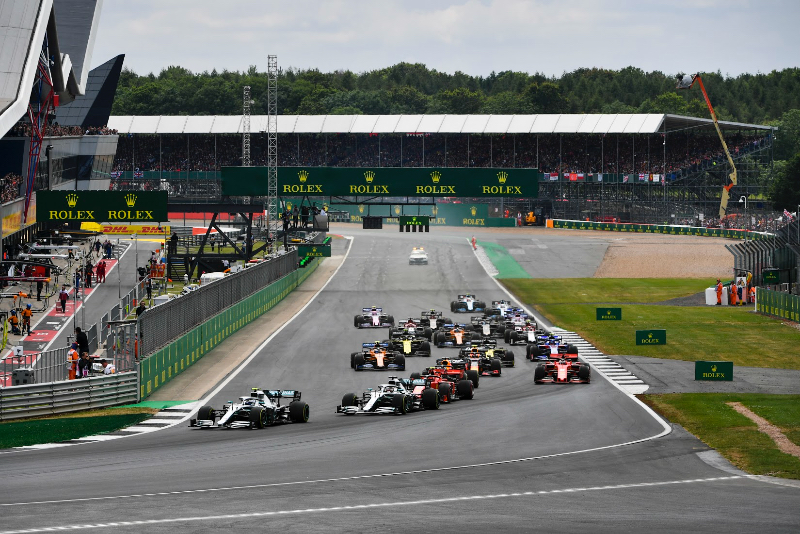 © RV Press
Formula 1 has published its official 'corona calendar', the first part of a revised calendar of initial spectator-less races in Europe on Wednesday.
The season will open with the Austrian Grand Prix on July 5th, followed by a second race at the Red Bull Rig a week later on July 12th.
The Hungarian Grand Prix is next up the following week, on July 19th, followed by one week off, leading into back-to-back weekends at Silverstone in Britain on August 2nd & 9th. The following week the Spanish Grand Prix at Barcelona will take place on August 16th.
And after another one-week gap the Belgian Grand Prix will be held on August 30th, followed be the Italian Grand Prix on September 6th.
The iniatial eight races will take place in a 10-week stretch, and will include F2 and F3 support races.
Chase Carey, Chairman and CEO of Formula 1, said: "In the past weeks we have been working tirelessly with all our partners, the FIA and the teams to create a revised opening 2020 calendar allowing us to restart racing in the safest possible way."
"We are pleased to be able to set out our opening eight race calendar today and look forward to publishing our full calendar in the coming weeks."
"I want to thank every promoter and partner for their support and ongoing commitment to Formula 1."
"While we currently expect the season to commence without fans at our races we hope that over the coming months the situation will allow us to welcome them back once it is safe to do, but we know the return of Formula 1 will be a welcome boost to sports fans around the world."
Initial 2020 F1 schedule:
1. Austrian GP, Red Bull Ring, Austria, July 3-5
2. Steiermark GP, Red Bull Ring, Austria, July 10-12
3. Hungarian GP, Hungaroring, Hungary, July 17-19
4. British GP, Silverstone, England, July 31-August 2
5. 70th Anniversary GP, Silverstone, England, August 7-9
6. Spanish GP, Barcelona, Spain, August 14-16
7. Belgian GP, Spa-Francorchamps, Belgium, August 28-30
8. Italian GP, Monza, Italy, September 4-6
Other stories for JUNE 2, 2020