DECEMBER 2, 2022
2023 Chinese GP cancelled, replaced by Portugal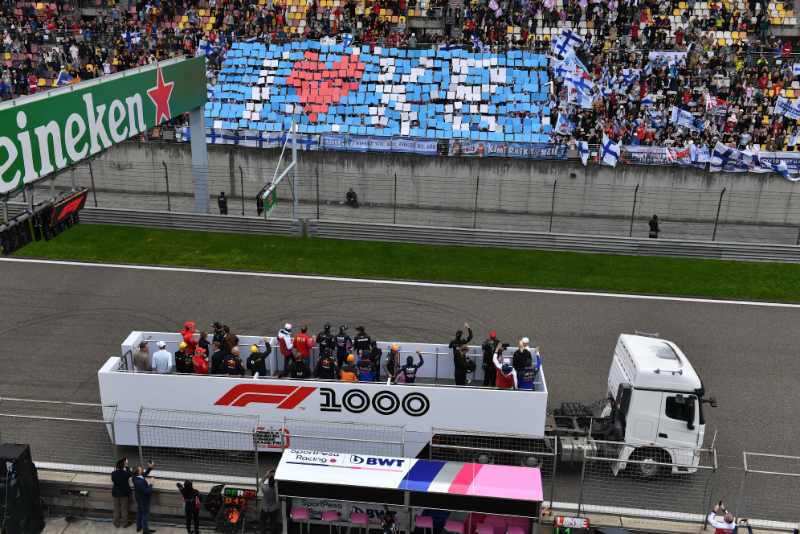 © RV Press
Formula One announced the 2023 Chinese Grand Prix will not take place in a short statement issued on Friday. According to that statement, "following dialogue with the promoter and relevant authorities, the 2023 Chinese Grand Prix will not take place due to the ongoing difficulties presented by the COVID-19 situation."
Given the situation in China, with the government insisting on a Zero Covid policy that has completely failed, it was always going to be extremely unlikely Formula One would go to Shanghai, even before last weekend's unrest, with protests against the consecutive lockdowns becoming violent made it crystal clear there was no way the Chinese Grand Prix would remain in the 2023 calendar.
While the statement concludes that, "Formula 1 is assessing alternative options to replace the slot on the 2023 calendar and will provide an update on this in due course", it's an open secret that Portugal will be back in the calendar next year, hosting its third Grand Prix in four years, as Portimão will get the fourth race of the 2023 Formula One World Championship, taking over the April 16th slot that was reserved for China.
A deal with the circuit management has been reached and with a very small support from the Portuguese government and the Algarve tourism authorities, the Portimão track will rely heavily on ticket sales to get the funding to pay for the promoters' fee. The announcement that the race will take place is expected to come early next week, to the delight of the drivers, who all praised the layout of the Portuguese track after the 2020 and 2021 events.
Other stories for DECEMBER 2, 2022