JULY 2, 2018
Strategist keeps job after Mercedes blunder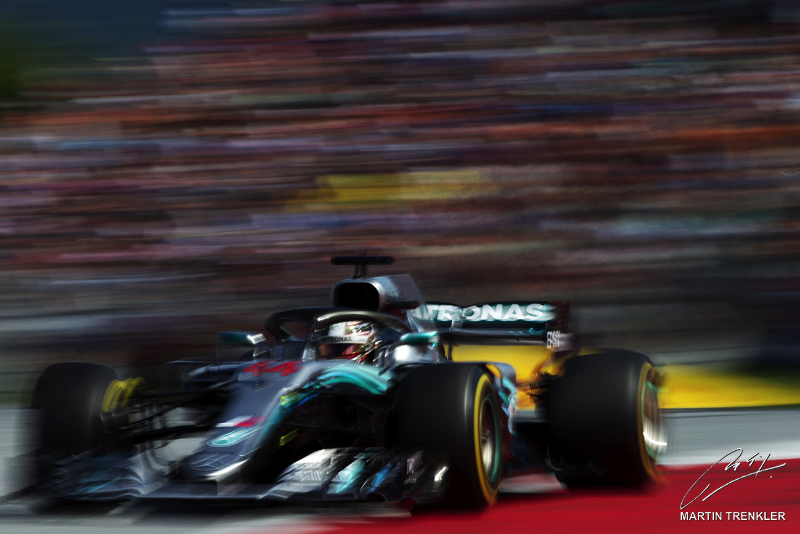 © Martin Trenkler
Mercedes' chief strategist will keep his job after a serious blunder during the Austrian grand prix.
Both Lewis Hamilton and Valtteri Bottas retired with technical problems on Sunday, handing a 1 point championship lead back to Ferrari's Sebastian Vettel.
But amid that, Mercedes strategist James Vowles admitted on the radio to Hamilton: "I have thrown away the win today. I'm sorry."
Team boss Toto Wolff called it the "most painful day" in his Mercedes career, but backed Vowles.
"He is one of the best," Wolff said.
"And it takes courage to admit in public that you made a mistake."
Mercedes' problems were a major boost to Vettel, but the German could have pulled out an even bigger points lead if Ferrari had moved Kimi Raikkonen aside.
But Wolff said: "We wouldn't have done that either, so I'm not surprised what Ferrari did.
"It's only July and so to use team tactics now would be too cruel," he added.
The big winner in Austria was Max Verstappen, who won in front of Red Bull's home crowd and seas of orange-shirt wearing Dutch supporters.
"Max gave the right answer to all of his critics from the past weeks," said Dr Helmut Marko.
However, the Red Bull official admitted that both Verstappen and Daniel Ricciardo might now be too far behind to truly challenge for the title.
"We gave away too many points at the beginning of the season, but we don't know what penalties and other things are yet to come," Marko said.
"Maybe we have an outside chance."
(GMM)
Other stories for JULY 2, 2018