SEPTEMBER 22, 2012
Singapore inks new deal until 2017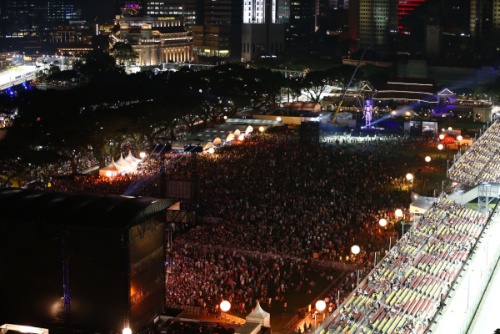 © Active Pictures
The Singapore Grand Prix organisers have concluded an agreement with Bernie Ecclestone that safeguards the future of F1's prestigious night race until 2017.
Singapore's minister for trade and industry says : "The negotiations have taken some time because both parties had specific objectives. The Singapore government has taken a detailed study of the costs and benefits of continuing.
"F1 has been good for Singapore, strenghtening our profile as a global city with a vibrant lifestyle. Singapore has also been good for Formula 1, introducing a unique and popular event."
The race benefits to Singapore include increased tourist visitors spending an estimated $140m per race which, it is said, is close to the cost of hosting the government-supported event.
The organisers say that they hope to make savings by optimising the infrastructure and although revisions to the existing circuit layout have been mooted, there are no plans to vary it in the immediate future.
Other stories for SEPTEMBER 22, 2012