MARCH 16, 2008
Barrichello disqualified from sixth place finish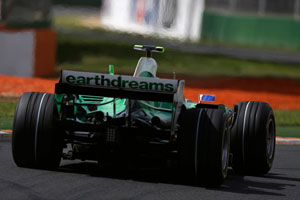 © The Cahier Archive
Rubens Barrichello was disqualified from the results of the Australian Grand Prix, after finishing in the sixth position.
During a Safety Car period in the middle of the race, the Honda driver pitted to refuel, but when he exited the pitlane the red lights where on - which is an automatic disqualification from the results. The FIA put the matter under investigation, and excluded Barrichello's result an hour after the end of the race.
Kazuki Nakajima moved up to sixth and as a result of the exclusion World Champion Kimi Raikkonen scored the final point in the results.
Other stories for MARCH 16, 2008