MARCH 21, 2012
Angry Maldonado not dejected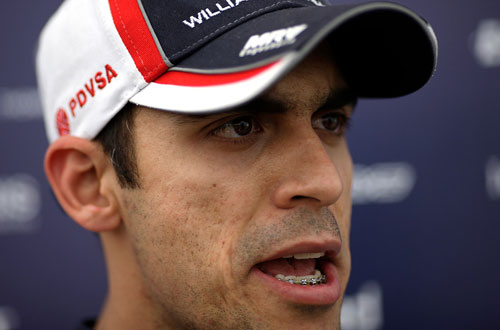 © The Cahier Archive
Pastor Maldonado, who threw away a sixth place for Williams at Melbourne when he shunted on the very last lap when harrying Fernando Alonso's Ferrari, was still able to take away plenty of positive vibes from Australia even if they were not accompanied by any points.
Q: Just how disappointed were you, and what happened?
I was deeply disappointed, for sure, because the result got away. But I was really happy about car and the team did a great job. I was confident from pre-season testing and now we're looking forward. The car looked strong, the race pace especially, and on both the medium tyre and the soft.
Q: But what happened?
I really don't know, it all happened so fast. I just lost the back of the car and then I was in the wall.
Q: Were you attacking or had you accepted finishing behind Alonso?
Yes, I had accepted that. I tried a couple of times into Turn 3 and it was not possible, the DRS was not strong enough. Fernando's tyres were older than mine and he was slowing down as well. Maybe it was a problem getting too close to him that caused me to lose the back of the car.
Q: Did you lose concentration?
No, no, it wasn't concentration. Maybe I got too close in the Esses and got wheelspin but I don't know what really happened.
Q: What did you say on the radio?
Nothing. I was too angry!
Other stories for MARCH 21, 2012