JUNE 25, 2003
World Council alters wording of tobacco ban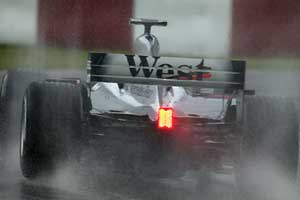 © The Cahier Archive
The FIA World Council has altered the wording of its ban on tobacco sponsorship in 2006 on the advice of its lawyers. The ban, which was voted by the World Council in October 2000 was due to come into operation in 2006. The FIA now says that the ban has become a recommendation that promoters, circuit owners, event organizers, teams, and drivers "should cease all forms of tobacco sponsorship from October 1, 2006".
Those involved will however be able to continue if they wish to do so in countries where there are no bans, restrictions of voluntary agreements.
The point is largely a legal one as most of the world will have agreed to ban tobacco sponsorship by the end of 2006 and even the major tobacco companies have agreed to stop all sponsorship before then. The only people likely to be make a fuss are the middle-ranking tobacco companies, such as West, which is owned by Britain's Imperial Tobacco. It is believed that the switch from a ban to a recommendation has come about because a Formula 1 team was threatening legal action claiming that the FIA does not have the right to ban tobacco sponsorship. It is safe to assume that this was McLaren.
Other stories for JUNE 25, 2003